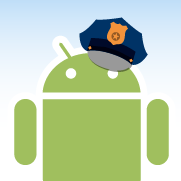 Do you run any ads on your mobile apps? Well, Android app developers have a new set of rules for what content in-app ads can display, according to Google's recently-updated Google Play Developer Program Policy. The new rules are aimed to deter abusive practices, and Google has given developers offering apps through Google Play just 15 days to revise apps that fail to meet its requirements, or they will be removed immediately.
The primary targets of these new rules are apps with pop-up ads that spoof a system, service or app notification and trick you into clicking where you shouldn't. It's also cracking down on "promotion or install tactics" that cause downloads or Play store redirects without your say-so, along with apps that send unsolicited SMS ads. Finally, it's forbidding any the use of "erotic content" to promote pornography and forcing advertisers to clarify when and how they use in-app purchases.
All new apps submitted to Google Play are subject to Google's new policy. Developers with apps found to violate the rules might receive a warning to fix the issue, or they might have their noncompliant apps removed from Google Play. Google also updated its spyware policy and again emphasized in its Ads Policy section that ads should not impersonate system elements of a device.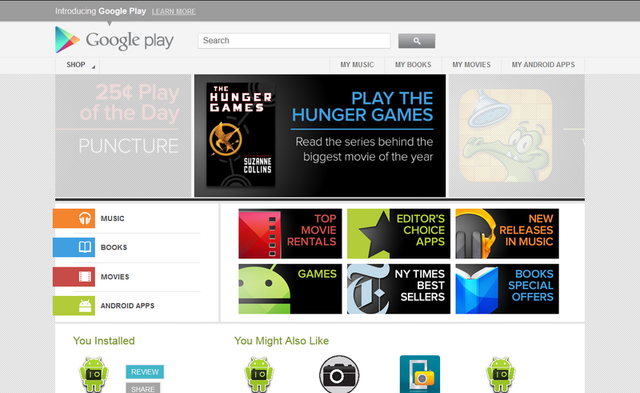 These new rules come just weeks after the security firm RiskIQ reported that the number of malicious Android apps available through the Google Play store grew by 388% from 2011 to 2013. During this period, the percentage of malicious apps removed by Google annually declined from 60% in 2011 to just 23% in 2013.
So what ads are now banned by Google Play?
1. Sexual content clarification
Previously, Google's rules said that Google Play does not allow sexuality explicit material. The revision focuses not only on apps that contain sexually explicit material, but also apps that promote it. In addition, Google notes that its rules cover icons and product descriptions in Google Play.
2. No deceptive promotion
Developers may not use deceptive ads on websites, apps, or elsewhere, "including simulated system, service, or app notifications or alerts." They may not use promotion or installation tactics that cause redirection to Google Play or initiate an app download without informed user consent. And they may not engage in unsolicited promotion via SMS services.
3. In-app payment disclosure
In-app payments have been a source of controversy for both Android and iOS devices. In January, Apple and the FTC announced a $32.5 million settlement to end a lawsuit over kids making unauthorized in-app purchases. In March, Google was hit with a similar claim from an aggrieved parent. The Google Play policy changes seek to ensure that app makers disclose possible charges when app descriptions mention features subject to in-app fees.
4. System interference clarification
Google previously banned adding content partner links to a user's homescreen and bookmarks. The revised rules expand this prohibition to forbid modifying settings or bookmarks.
5. Ads policy clarification
Amplifying its prohibition on deceptive app promotion and UI elements masquerading as system notifications, Google requires that "all advertising behavior must be properly attributed to, or clearly presented in context with the app it came along with." In other words, users must be able to tell which app is presenting each ad.
6. Dangerous products expansion
Google has extended its rules to prohibit, not only the transmission of malware, but also the inclusion of links that lead to malware. The company has also updated its spyware policy to cover surveillance and tracking apps.
Want to stay up to date with everything new in the digital world? Be sure to follow Infolinks on Facebook, Twitter and Google+