ADVERTISING.
ONLY SMARTER.
Tap into Infolinks' premium real-time engagement platform
Intent Targeting
Contextual Keyword Targeting
Infolinks' real-time contextual intent targeting uses keywords to ensure that your ads reach an audience with an enthusiastic interest in your message.
The Infolinks Referral Analyzer technology identifies the immediate source of traffic (search or social) visiting the publisher page and combines that with contextual relevance to determine the clear intent of the audience.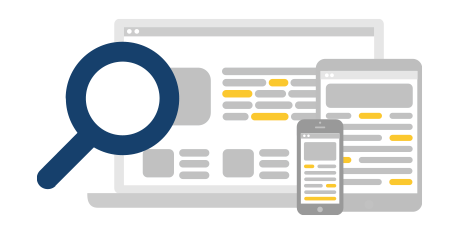 High Viewability
Top in Inventory Viewability and Duration
Infolinks perfects viewable impressions and duration to ensure ads are seen and considered to achieve performance.
We provide multiple ad units that are triggered on viewable signals and offer industry leading viewability of 90% across mobile and desktop devices.
Our attention grabbing ads remain viewable as the user scrolls through relative content and interacts with the user's actions.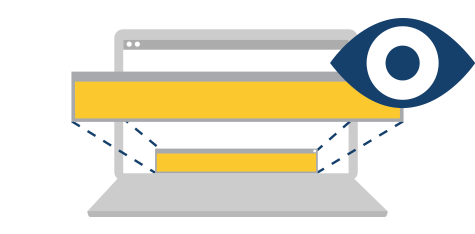 Exclusive Placements
We simplify your media buying
Infolinks maximizes your ad spend quality and Supply Path Optimization (SPO) strategy by providing ONLY unique EXCLUSIVE placements across our direct 25,000 publishing partners.
We simplify your media buying by breaking through the digital maze and delivering decisive performance to your campaign.
The Infolinks ad units provide advertisers with a scaled exclusive placement viewable solution for display, video and native success.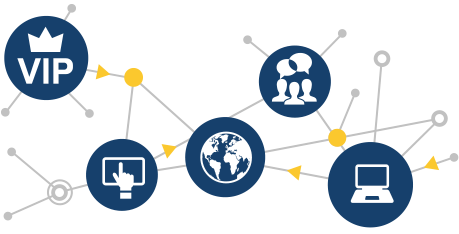 Quality Publishers
We ensure all publishers are properly vetted
Our exclusive placement marketplace of over 25,000 live website partners and ad units provides advertisers with a scaled viewable solution for display, video and native success.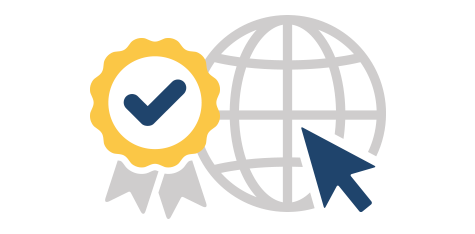 Advertise with Infolinks and enjoy these features:

Choose from a large
variety of ad units 

Select advanced
targeting options


Advertise on
multiple platforms

Enjoy the combination
of search & display
Long Presentation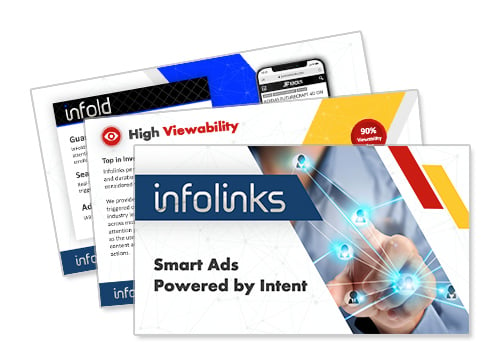 This detailed PDF demonstrates all of Infolinks advertiser benefits. It provides information about product offerings, including viewability, performance and ad units.
View Long PDF
Short Presentation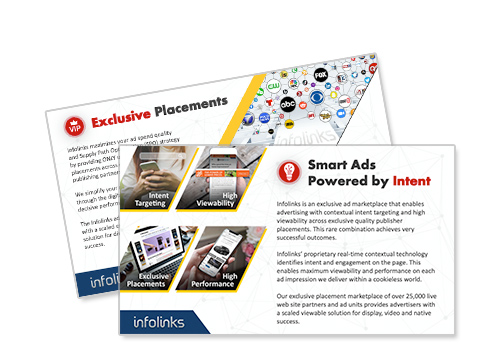 This abridged PDF offers a quick overview of Infolinks advertiser solutions, explaining viewability, intent targeting and product offerings.
View Short PDF