There is no point in denying that social media is turning out to be one of the most influential tools through which marketers are able to play a significant role. Therefore, with the passage of time the importance of social media in the domain of business management is increasing as this tool is being utilized by the professionals to generate sales and business leads as well. Thus, the roles and influences of social media on different areas and field cannot be underestimated in any way.
When it comes to using the different approaches as well as assumptions of social media in the area of marketing then this field is also becoming dynamic and challenging because of the involvement of social media in recent times.  This is another aspect which needs to be considered by the marketers that there have been 10 amazing or wonderful kinds of trends developed in the scenario of social media recently.
 As a result, professional also require to know these trends as much as possible because these 10 social media trends will surely become crucial in any kind of marketing strategy during the upcoming months.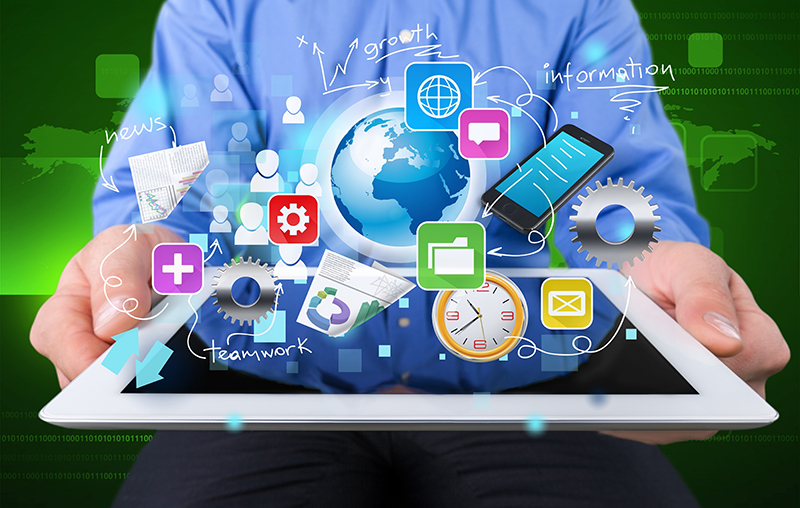 These 10 most essential and influential social media trends are described as follows:
Live Video Streaming
This is an innovative kind of trend which should be properly evaluated and applied by the marketers if they want to achieve the desired outcomes in near future. The recent development of social media websites such as Facebook, Snapchat or Periscope has provided lots of attractive opportunities to marketers.  This is due to the fact that marketers could use the function of live video streaming in order to connect with existing along with new or potential customers in real time quite efficiently.          
As far as the importance of live video streaming is concerned, these platforms do support professionals during the time of interaction with the consumers in the best possible manner. At the same time, marketers are also allowed to introduce and endorse their innovative brands and products with the customers in an effective way.  This trend will definitely engage the customers to a certain extent as marketers could provide a good amount of awareness regarding different aspects to them.  There is also the likelihood that marketers will be able to build a long-term relationship with their customers through the help of live video streaming option.
Pro Tip:
This is an interesting as well as productive trend through which you as a digital marketer could improve your relationship with your target audience. In this scenario, you can easily make a video in which you can provide awareness about your brands in an appealing way.  On the other hand, you could also share the success story of your product with the target customers in an engaging and influential manner.  
Shop Buttons
Shop buttons as the name indicate that this is a unique or different kind of trend through which marketers could do wonders in the field of marketing. After the introduction of Buy button on social media platforms such as Facebook and Twitter consumers will have an opportunity to buy various products online in an attractive and pleasing manner. Therefore, it is the high time for marketers to focus and take benefits with the help or support of this trend and at the same time, they should also use this trend to make their marketing strategy successful and productive too.
Pro Tip:
These buy button will surely add spice to the current phenomenon of ecommerce as Facebook Buy button could be used by the people to sell their products to others on Facebook.  If you are a shy person and want to buy vacuum cleaner then you can visit Facebook in order to buy cost effective vacuum cleaner with the help of exploring different ads of vacuum cleaner on Facebook quite easily.  
Channel Building
This aspect needs to be assumed in the right manner because of its significance that there are different kinds of social media channels working for various kinds of target audiences. Hence, marketers should come out with the effective plan as there is need of providing different content to different channels because the target audience is quite diverse and distinct in each social media channel.  Marketers in this scenario must use the pros and cons of different channels in order to develop desirable and appealing marketing tactics.   
The term relevancy has a huge role to play in the development or success of any marketing strategy because marketers need to promote that kind of content which is according to the demands and requirements of their target audiences.  This is crucial to comprehend this attribute that content must be relevant and attractive so that target customers could use as well as share content with others.
Pro Tip:
There are different kinds of social media channels you should use being a digital marketer to generate sales and prospects of profits as well. These social media channels could be considered in the form of MyLife,  Meerkat, LinkedIn, Facebook, Ning, and Plaxo, where you can upload your content based on the requirements of different users. Therefore, these channels need to be used by the people in order to increase target audiences who belong to diverse backgrounds or cultures. In this way, you can create appealing content for different customers.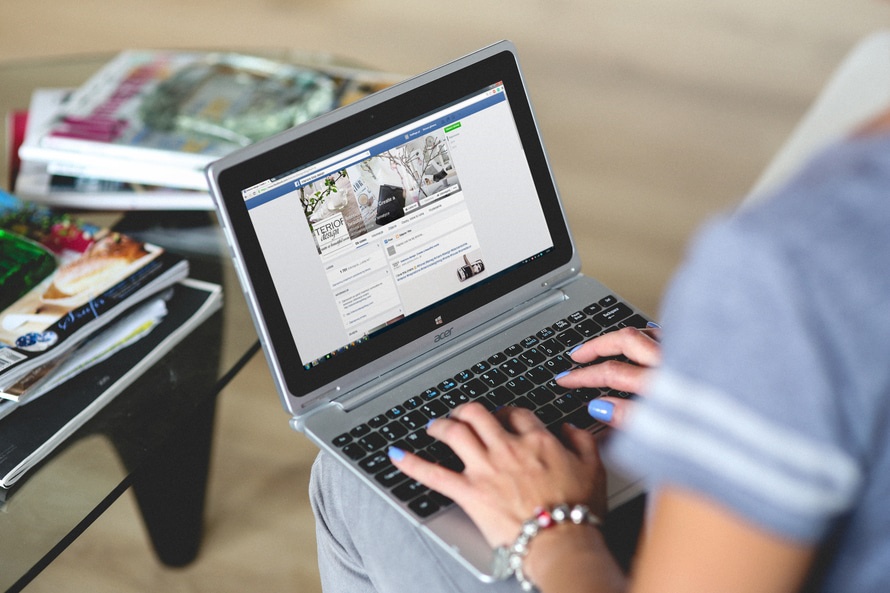 Visual Content
This is another interesting trend that needs to be utilized by marketers in their strategies as a traditional form of content which is simply text-based not enough. Therefore, the visual element should be incorporated or added to the existing content in order to make content more readable and appealing to target audiences and potential customers.
The current era is rightly assumed as an era of digitalization and advancement and because of this fact, social media channels are usually updated after every second. As a result, customers give importance to only that content which is engaging and influential for them. Thus, marketers need to use this information for the sake of developing right sort of content for their audiences.
Pro Tip:
If you want to increase the impacts of your different social posts then you are supposed to make your content attractive and you can add quality images to achieve these objectives. Being a marketer, you should consider the social profiles of these brands such as Kate Spade New York and The Horse Footwear because their customers are being rewarded and satisfied with the help of finest visual content.
Customers are turning out be influencers
This has become a matter of reality in current scenario that customers are also influencing the contemporary norms and practices of marketing to a great effect. For instance, you are a marketer who is working in education or learning industry then your target customers will be students and teachers. Consequently, you are supposed to develop that kind of strategy through which they could improve their learning to the next level.
Considering the significance of education, being a marketer you must analyze various academic activities such as assignments, dissertations, essays and so on. This is another fact that students interact with other students in order to solve their academic issues in a better way using social media channels. Therefore, if you want to become a successful marketer in near future you should focus on this phrase which is do my essay for me.  In reality, this is the most common sentence or phrase you will realize on different interactive platforms.  
These different interactive platforms could be assumed in the form of Fiverr and Freelancer in which professionals and students interact with each other in order to attain required objectives in a timely manner. 
Pro Tip:
Marketers need to build long term relationships with their customers because customers become influencers when they are dedicated and much more concerned about the product category.  At the same time they must remain transparent regarding their brand association or connection with the reviewers or influencers.
Social Videos
With the help of social videos, experts in the field of marketing could perform above to the expectorations of their customers to a certain or definite extent. This is because of the reason that there are so many platforms such as Meerkat, Snapchat, and Periscope which are providing video content to their millions of customers on a monthly basis. Marketers need to follow this trend in the right way as the need of producing compelling content is increasing day by day.
Pro Tip:
The need of short social videos is quite necessary because marketers can engage their customers quite easily with the help of these videos. These videos could be used in the following way.
Demonstrate how to perform something
Express your skills or other aptitudes
Promote any occasion or event
Introduce any new product to customers
Reveal behind the scenes
Apply what you possess
These are some of the most beneficial uses of social videos by which you can bring a revolution in digital marketing field.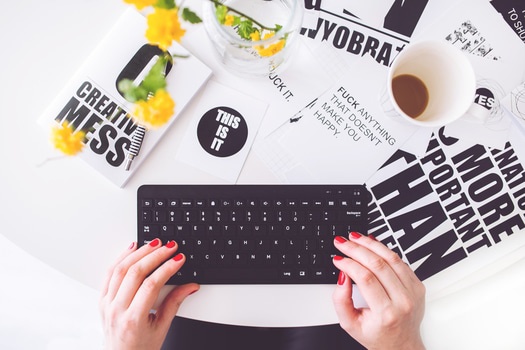 Privacy or Online Security
Target audiences do share their personal information and other crucial data on various social media websites, therefore, marketers need to ensure and enhance the extent of online security. During the year 2016, professionals will need to focus on providing an extra layer of privacy to their existing and potential customers as much as possible. Facebook in this scenario has already incorporated effective online security features so that the information and other key data of all users could be protected efficiently. 
Pro Tip:
Marketers need to adopt the tactic in order to secure the data or other key information of customers and at the time of collecting data they must provide disclose terms to their customers.  In these situations it is better to make them understand that how will you collect and then use their data or information.
You need to develop trust framework between your data collection policy and customers so that they can start believing your strategies and platforms' security in a better way.  
Facebook & Instagram Advertising
This is an interesting scenario in which marketers are allowed to use different features and tools in order to make their strategies more effective and result-oriented. With the passage of time, Facebook is introducing different sorts of attractive features so that users could attain maximum advantages.  As a result, experts are able to use the option of multiple photos linking ads through which they can incorporate various photos and images with various kinds of web pages. At the same time, target audiences can interact with the organizations with the help of call now button in the finest possible manner.
Instagram is also following and offering same features just like Facebook as marketers are allowed to use videos, photos, and other tools in order to increase their interaction with consumers. There is the likelihood that Instagram has turned to be more useful mobile platform which is being used by marketers for the sake of enhancing the traffic and conversion rates to a certain level.
Pro Tip:
Digital marketing experts should use the most innovative feature "Bluetooth Beacons", so that the customers are able to like and receive notifications about your brands on Facebook. On the other hand, marketers can use simultaneously both platforms such as Facebook and Instagram in order to achieve their desired objectives.    
Data Analysis for Decision Making
When marketers or planners are needed to develop an influential marketing strategy for the year 2016 then they must use relevant and realistic data and information to develop their tactics. This is a matter of fact that the recent changes and developments in the area of technology have also influenced the pattern of decision making in reality. Therefore, marketers need to use this trend which highlights the significance of the realistic and relevant information.
There are kinds of data analysis tools available through which the task of effective decision making could be easily performed. The social media information should be highly considered by the decision makers when they are planning to generate efficient kind of social media strategy.
Pro Tip:
The task of data analysis could be easily performed with the help of SproutSocial and Moz Analytics as these tools provide more benefits and advantages as compared to other data analysis tools. Professionals should also observe social data in order to make better decision making in the future.    
Mobile must be properly analyzed
Being a marketer, you must understand the true value of mobile phones in a serious style, the consumption of mobile phones is also increasing on a daily basis. This aspect should be taken into consideration that the users of this modern era prefer using the internet on their mobile phones.  For that reason, you need to consider the appropriate size of images so that these images could look attractive on mobile phone screens.
Pro Tip:
The current era is also regarded as an era of mobile phones because the population of mobile only internet users has been increased to a great extent in the US as compared to desktop users. Therefore, being a professional you should know how to use this scenario in your own favor.  It is highly recommended that all websites need to be made mobile responsive and in this concern all the technical requirements should be fulfilled as early as possible.
The marketing strategy needs to follow this important social media trend in the required manner as the need of mobile responsive sites is also enhancing at a rapid pace.
Final Thoughts
These all above explained social media trends could provide desired outcomes to marketers and organizations provided that these trends are properly applied. The current scenario also indicates that social media is going to rule the different domains because it is the most valuable platform which is already providing many benefits to all sorts of brands including B2B and B2C companies quite successfully.
About the Author:
Elena Nicholson is an experienced social media marketer who has years of experience in the field of marketing. These days, she is associated with an online marketing company in the capacity of senior social media strategist.