Don't leave your friends behind.
Invite friends to Infolinks and earn 10% of their revenue or ad spend!
How can you refer publishers to Infolinks?
Sign up for free and start sharing your unique link!

Write a review about
Infolinks to your readers

Promote it on your
social media channels

Email your friends
and subscribers

Place our exclusive
banners on your site

Embed or share one of
our engaging videos
Long Presentation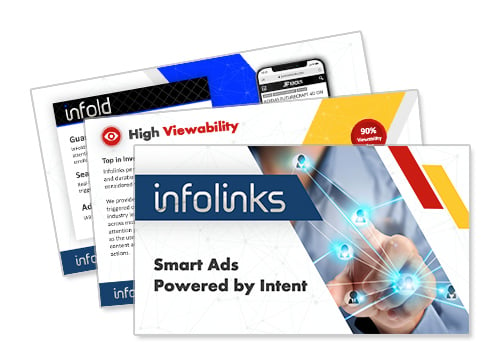 This detailed PDF demonstrates all of Infolinks advertiser benefits. It provides information about product offerings, including viewability, performance and ad units.
View Long PDF
Short Presentation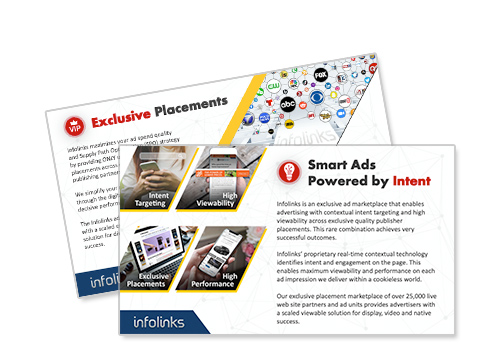 This abridged PDF offers a quick overview of Infolinks advertiser solutions, explaining viewability, intent targeting and product offerings.
View Short PDF