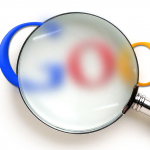 For the first time since 2008, Google's search market share has fallen below 75%, according to a new report. This small, but startling drop has a lot of people at Google worried. The recent Firefox default search change to Yahoo, along with the growing impact of Facebook Search and Video seem to be slowly challenging Google's 10+ year dominance in the world of search.
StatCounter Global Stats reports that in January, Google took 74.8% of US search referrals followed by Bing on 12.4% and Yahoo on 10.9%, its highest US search share for over five years.
Google US Search Stats Drop by 2.5% since November 2014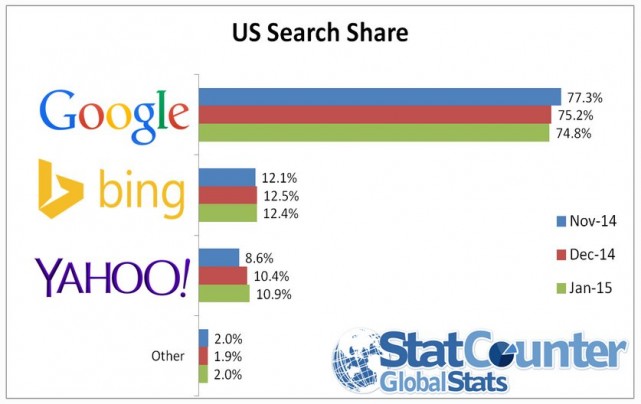 According to Business Insider, Jan. 2015 saw Yahoo take back search share for two consecutive months: it has risen from 10.4% in December to 10.9% in the new year. It marks a significant growth. In November, Yahoo's stake stood at just 8.6%. It's good news for CEO Marissa Mayer, who made Yahoo's search functionality one of the main areas to improve. It seems this part of her plan is working as Yahoo has just become the default search engine for web browser Firefox.
"Some analysts expected Yahoo to fall in January as a result of Firefox users switching back to Google. In fact Yahoo has increased US search share by half a percentage point," commented Aodhan Cullen, CEO, StatCounter. "It will be fascinating to see if these gains continue."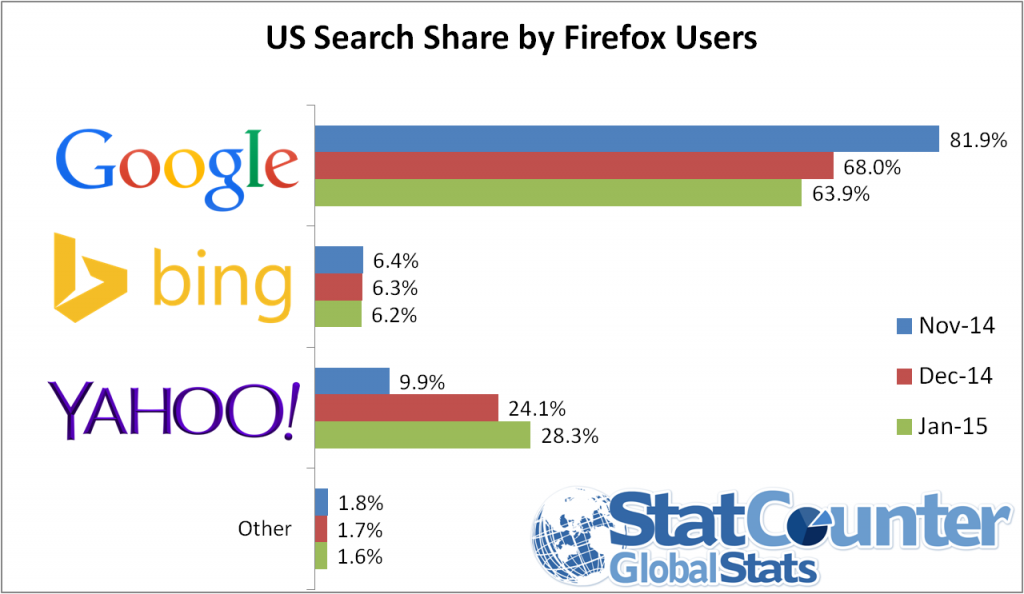 All Eyes On Apple and Safari
Cullen remarks that the change in default search in Firefox is responsible solely for Google's decline. "When Firefox usage stats were removed, Google's losses were erased," he mentions. According to Cullen, the exact cause of the drop isn't the most important thing. If anything, it highlights the power of default search engines.
For now, Google is the default search engine for Safari, Apple's browser. But that deal expires this year. If Apple were to drop Google from Safari, hordes of Mac and iPhone users could be lost from Google's enterprise. It would be a massive loss. At the very least, it would give Yahoo and Bing an even greater chance to gain ground.
The New Challenger is Facebook Search
And that's not all that's putting Google as risk of losing share in 2015. There's also the issue of desktop usage too: 10 years ago nearly everyone browsed the web predominantly from their computers. But today that's changing. These days, people access the internet often directly through apps, rendering traditional search engines obsolete. In 2014, mobile exceeded PC internet usage for the first time in history.
The biggest player in the app search market is no other then social giant Facebook that expanded its search offerings last month when it launched the ability to search posts. Now, users can search keywords and get back results from people and pages they are connected to. These changes instantly made Facebook a lot more useful as a search tool because it gives users access to content that's not getting indexed by Google. This is often content that's particularly relevant based on personal connections to its creators.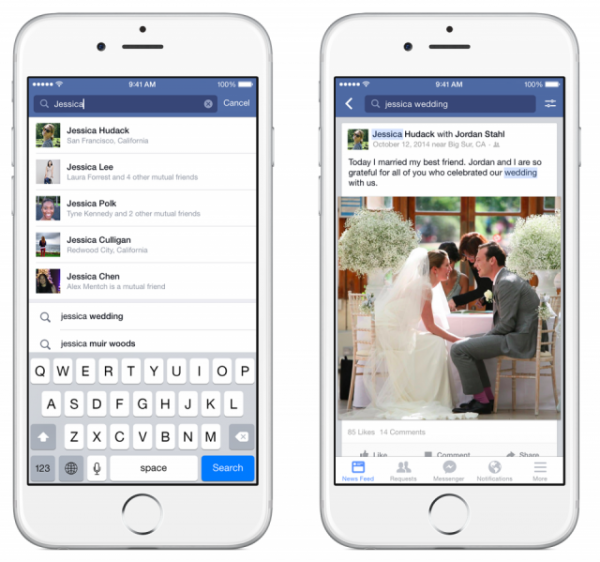 Facebook CEO Mark Zuckerberg recently talked about Facebook's attempts to increase their search capabilities, saying that "it will create "a lot of value from search over the next few years", signaling that the company is starting to feel strong enough about its own search offering. "We're optimistic about our ability to deliver value that only Facebook is able to provide," Zuckerberg concluded.
Mark Zuckerberg also said that Facebook video is generating more than 3 billion views a day. That's up from 1 billion daily views Facebook reported in September, a total that at the time prompted many to wonder if Facebook is becoming a challenger to YouTube.