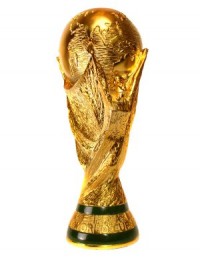 Whether or not your team won the World Cup, there are many reasons to celebrate so don't put your vuvuzela away just yet.  Celebrate the fact that the World Cup was hosted in Africa for the first time, celebrate the 31 amazing days of soccer that were played, or join us in celebrating our successful Infolinks- Facebook World Cup contest.
The Infolinks World Cup contest was more than just fun.  It was an exciting way to engage our ever growing Facebook community.  We now have almost 2,500 fans and received well over 700 comments.  Thanks to all of you who participated.  We hope you enjoyed the contest and got to know your fellow publishers a bit better.
A big congratulations to all our winners.
Quarter Finals Winners: Alejandro Torres, Mandeep Bhangu, Sugi Cloud, and Nofi Chan.
Semi Finals Winners: Ron Fredrick Del Rosario and Sue Day.

Final Winner: Rahul Manekari
Besides winning a Ninetndo Wii and the FIFA World Cup 2010 game, Rahul is also getting a special mention in our blog.   If you haven't checked out Rahul's site http://winspark.net/we suggest you do so.  Winspark is a great place to find information, news and reviews on Microsoft products.  Keep up the good work Rahul & enjoy your prize!
So, thanks again for taking part in the match and don't worry if you didn't make it this time as there are many more promotions and contests to come – just keep following us on Facebook and don't forget to tell your friends!