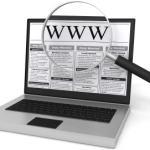 Following the success of our World Cup contest, Infolinks is once again offering a promotion through our ever active Facebook community.  Get excited because this time one lucky winner will receive a free website review!
Since the Infolinks Facebook community is composed of talented webmasters, SEO experts and monetization wizards it presents a great opportunity for the members to learn from each other. If you're interested in having your site reviewed by fellow Infolinks publishers please write one sentence on why we should choose your site as the winner, include the URL and post this as a comment on our Facebook page.
The Infolinks team will pick one lucky winner and then call on our knowledgeable and enthusiastic community of publishers to take a look at the site and offer suggestions.   You can expect feedback on the content, design, functionality and the overall look and feel.  And reviewers, you won't be left out in the cold because the top 3 reviews will receive a cool Infolinks prize!
Don't miss out on this incredible opportunity; submissions will be open for one week only.
If you are not a part of our Facebook community yet…this is the time to join!