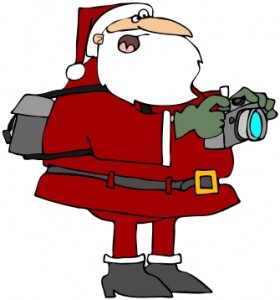 Shoot a 10 seconds video and win an iPad – see details below!
Infolinks wants to wish all of you a wonderful and prosperous New Year and send a big thank you to all of our publishers.  There is a brand new year ahead of us, and we have an idea for your New Year's Resolutions:
– Write more
– Earn more
– Play more
We think that about covers it!  Infolinks already helps you "earn more" and now we're going to help you "play more!" It's time for more celebrating of our "Happy New Website," and our next challenge is perhaps the most exciting one yet!
Here is a video we made for you all about this "Happy New Year" promotion.
[youtube RN6bO3sLWRM]
The next promotion is similar to our "Double with a Bubble" challenge from last year.  To enter, simply follow these 3 simple steps:
1)  Create a short (up to 10 seconds), fun and creative video wishing Infolinks a "Happy New Website!"
2) Upload your video onto YouTube.  Please entitle it "Infolinks Happy New Website-(something to describe your video)."  Example: "Infolinks Happy New Website – Friends Dancing" Also, please write in the description box on YouTube the following text: "Infolinks In-Text advertising is a great way to monetize your website or blog! Learn more about the Infolinks Happy New Website at http://www.infolinks.com."
3)  Email us the link of your video to www.infolinks.com
Make your videos as unique as possible.  You can send us the greeting in a different language, wearing a funny costume from a fun exotic location.  Just use your imagination, there are so many possibilities!  Also, please keep the greeting short, not more than 10 seconds in length.
For one month, we will post your short videos to our Facebook Fan Page.  The videos that receive the most "likes" will win!  The first place winner will win an Apple iPad, second place will receive an iPod Shuffle and third place will get an Infolinks T-shirt with our new logo.
All videos must be submitted by January 25!  At the end of the contest we will compile and edit together many of the most popular videos into one big "Happy New Website Video!"
This is your chance to shine and win some awesome prizes.  Maybe you should add to your New Year's Resolutions list:  Become an Infolinks Star!