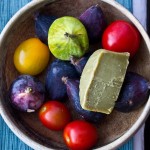 We hope you haven't forgotten to dream because the Infolinks Dream On contest is still going strong; in fact we've just selected another winner.  Congratulations to Kathy of Healthy. Happy .Life.
Kathy's blog, Healthy.Happy.Life., features recipes, wellness tips, super foods, and wellness news.  As a passionate blogger and photographer, it was Kathy's dream to have a high performance camera to take brighter, bolder and more beautiful photos for her website.  Through these photos Kathy hopes to inspire people to live healthy happy lives.
Well Kathy, you've inspired us and Infolinks is more than pleased to make your dream come true.  We're certain that your new professional Canon EOS 7D, valued at $1,700, will give you the quality photos that you desire and take your website to the next level.
View Kathy's blog and check out her fantastic photos courtesy of her brand new camera and don't forget to tell us what we can do to make you happy.  Who knows, you might just be the next winner.