How do I integrate the Infolinks script on my Drupal site?
Infolinks offers Drupal publishers an easy-to-use plugin that lets you instantly integrate Infolinks ads to your blog or website's pages. Visit the 'Integrate' tab in your Infolinks account to easily add the widget to your site.
Installation guide:
Download the Infolinks Drupal plugin.
Unzip the file and upload the unzipped folder to your Drupal sites/all/modules directory. *If the directory does not exist, please create it.
Login to Drupal Administration. From the left menu choose Administer and then Site building. Open your module manager: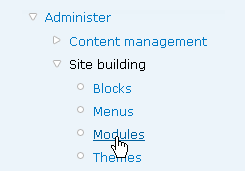 Enable the Infolinks module and save changes.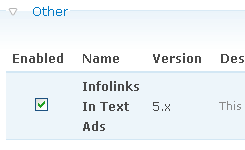 Under Site Configurations, find the Infolinks module, fill in your PID and your website ID and save.
You can find this information in the Account tab in the Publisher Center.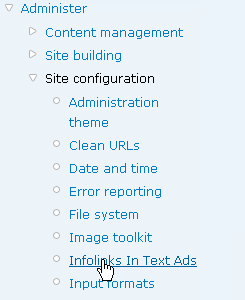 * for Drupal site admins- after installing the plug-in, make sure you log out from your account before browsing the web-site, in order to make sure the ads are running properly