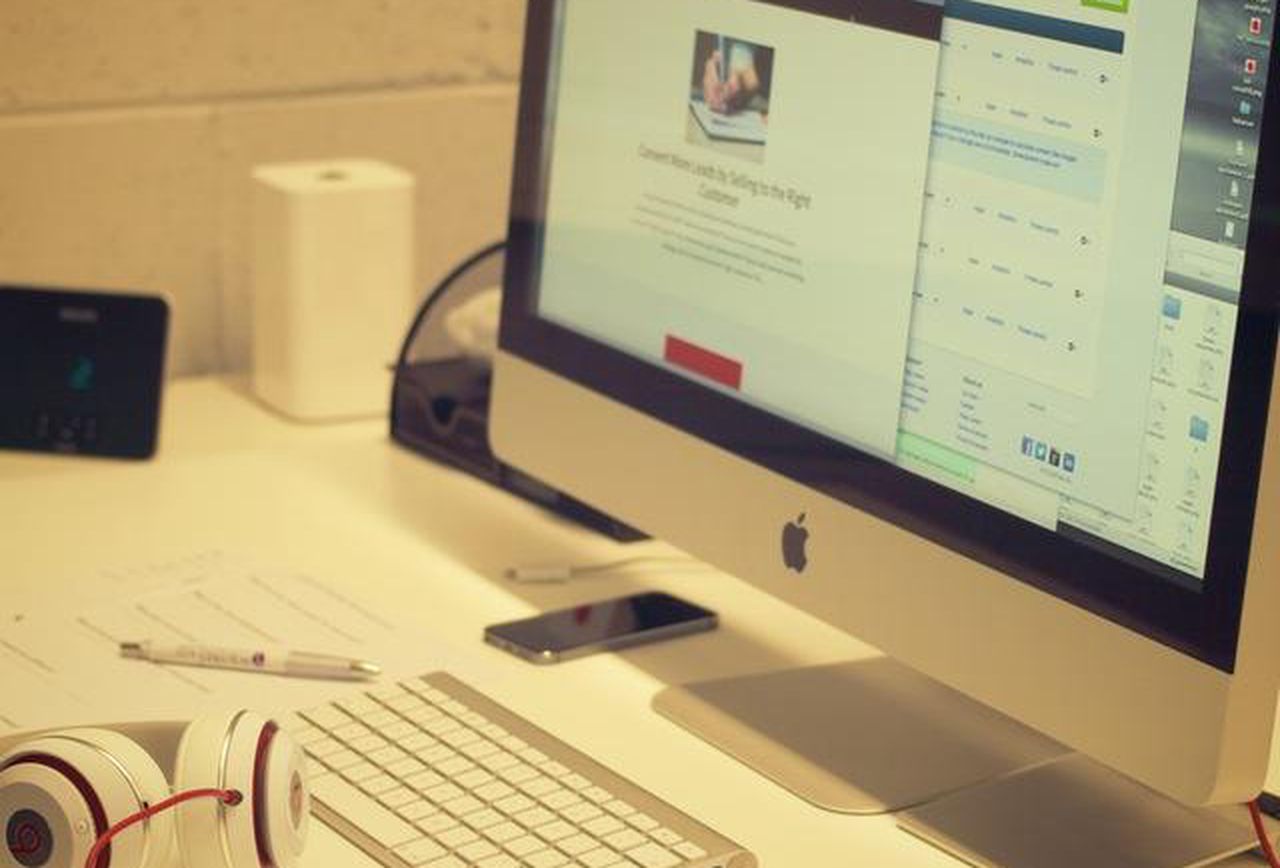 It's no secret that every modern business needs a website to achieve their business goals. In fact, it's the only way to remain relevant and ahead of the competition curve in any industry. It's safe to say that modern businesses heavily depend on the effectiveness of their website design. 
If a website is confusing and customers can't clearly find what they need and want, they'll quickly lose interest and move on to one that transparently provides all the necessary options. With that in mind, there are some essentials for a modern business website design that can be extremely helpful when it comes to achieving business goals. And they have to be done right. 
Websites are the main breaking point for every online affiliate marketing campaign. Therefore every business should consider these essentials when building their website as their success might depend on it. So, here are the most important aspects of a modern business website design that will help you stand out from the crowd. 
Goals & Target Audience
So, you have to come up with an excellent business idea and you want to promote it via your website. Your business goals represent crucial business information that you can use to target your audience and capture their attention.  
When it comes to your mission and goals statement, it's important to keep it short and to the point. It's also important to keep in mind that the attention span of online visitors is very short. 
If you really want to convey your message to the right audience, compare your business to something else to help customers create an image about you in their heads and never underestimate brevity, as it helps to convey your message with power.
Therefore, make sure you include the most important things about your business goals. If you're into e-commerce, include the necessary items related to your industry and line of work, like product images. Tailor your website according to the needs of your users. 
Color Pallet
Maybe it doesn't sound that important, but the color scheme greatly matters in the design of your website. Picking and mixing colors isn't an easy task at all as your final results need to look harmonious to make your website look unforgettable and inspiring.
Then again, going with too much color may make it look tacky. The truth is, the right color can improve your brand and website identity so here are two useful facts regarding the importance of color: 
When using the right color, you get an 80% increase in brand recognition which is directly linked to consumer confidence.
85% of online consumers make a purchase with color as their primary reason. 
So, the color pallet is extremely important for your modern business web design.
Homepage Design
Your homepage should be simple and modern with user-friendly functionalities. Navigation is the key to every effective website. Since everything starts with the homepage, transparency is essential to having an effective website. The homepage needs to look pleasant and effective with a polished and professional logo.
Most importantly, you need to make sure that all links on your homepage are fully functional and working correctly. The homepage of your website should clearly show what your company does and offers, and everything else that is relevant to visitors that's necessary to make a good impression. 
Identify Calls to Action
You can't build a modern business website without including call-to-action buttons. CTA buttons are exactly what incites online users to buy your services and products. So, include CTAs and clearly identify them throughout your website.
This will encourage your website visitors to not only make a purchase but to also subscribe to your channel and get the necessary information they need to become loyal consumers.
For those who need a bit more convincing before they buy, you can include customer testimonials and reviews along with CTAs.
Identify Analytics to Track
With the most advanced website building tools at your disposal, it's very easy to build an analytics-friendly website. Most businesses fail to see the importance of analytics, but they allow you to get valuable insights that can greatly benefit your business strategy. Your analytics setup should look something like this:
Your blog should have its own directory
Each topic, service, and product need to have their own web page
Post PDFs sparingly
Include thank you messages on a page separate page
Use real contact forms instead of email links.
The benefits of analytics website design:
Better search engine optimization (SEO)
Increased conversion rate optimization (CRO)
Improved user experience (UX)
Highly visible branding
Better PPC advertising
Blog and Other Content
Nowadays, travel blogs are extremely popular as it's so easy to start a blog. All blogs are pretty much the same, regardless of the industry. Every modern business website contains blogs because they add personality and credibility to your brand. 
More importantly, a blog allows you to engage your customers and prospects even more by starting an open conversation with your website visitors and users. Additionally, a blog is an excellent way to showcase your products, service, expertise, and knowledge. 
Blogs also allow you to keep the content on your website fresh by constantly and consistently adding new material. This can significantly boost your SEO results and Google rankings.
Company Info, About Us, and Contact
Most internet users and online visitors will want to see more info about your services, company, personnel, etc. This means you should include your company info, about us page, and a contact form to capture more leads and convert them into loyal customers.
Contact details are perhaps the most important business website design essential, often overlooked. Make your email, phone number, and address clearly visible. The 'About us' section should be compelling and honest without much exaggeration. 
Mobile
Today, there's no modern business website without mobile support. Your website needs to be able to provide a mobile-friendly experience if you want to reach your targeted audience and turn them into loyal customers.
Most consumers use mobile technology to search the web. It's highly likely that they'll try to find your website using their smartphones and tablets. So, your business website has to be optimized for mobile devices.
Support
Finally, website support and technical assistance are not only essential but are crucial to the functionality of your site. Whether it's customer support or technical assistance, it needs to be present 24/7.
Modern consumers don't like to wait for web pages to load or to leave their technical issues unsolved. Therefore, good technical support significantly reduces any downtime and other online problems that could prevent your site from functioning properly.
You need a good hosting service to make sure your users are satisfied but, most importantly, to ensure that your rank in search engines remain intact. 
About the Author
Duke Vukadinok works for FirstSiteGuide.com. He is passionate about the Internet world and can be of great help to assist web newbies to build many successful blogs in various niches.