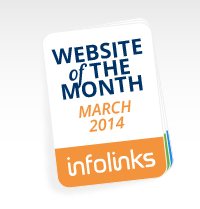 Sometimes the big next thing you are looking for is just one good idea away. That is just the case with this months winner of the "Website of the Month" award, DIY and Crafts. After showcasing veteran sites like Recipe4Living and Celeb Dirty Laundry, the Infolinks blog is happy to introduce one of the hottest "new kids on the block" that has become a dominant player in the expanding world of "Do it Yourself" (DIY) tips and guides in just one year; DIY and Crafts.
Based in the United States, DIY and Crafts was founded only in 2013 by a group of DIY fans that became bored of the quality of FIY and crafts projects they found online. They to organize all the different blog in the field and help users find the best DIY blog out there. Their strategy worked, and the site has been growing exponentially in the past 12 months. Today, DIY and Crafts already averages more than 25,000 unique visitors per day. We sat down with the site's owner and editor:

How did you find your way into the publishing world?
All the people involved in this had several small blogs over the years, but we felt that the DIY world needed a good index site that will help people find the best content from around the web. It is much more fulfilling and entertaining to work on a project as a team. DIY, lifehacks and recipes are evergreen topics and everybody loves to make their lives more comfortable on a budget nowadays. This is where our website idea came from.
What is your favorite thing about your job?
Our favorite think about our jobs is networking and learning new things daily as we create catchy articles. Also, we love that DIY and Crafts helps other website owners and bloggers in the field make a living by bringing new visitors to their sites. There is a real feeling of community between DIY bloggers and we learn so much from each other every day.
Where do you see your site in 5 years?
Obviously we hope to keep the growth of DIY and Crafts as is has been in the past 12 months. We hope that in 5 years from now we will be a top 10,000 Alexa ranked website and one of the leading DIY websites in the world. We also hope that the whole DIY world will keep growing in popularity as it has in recent years.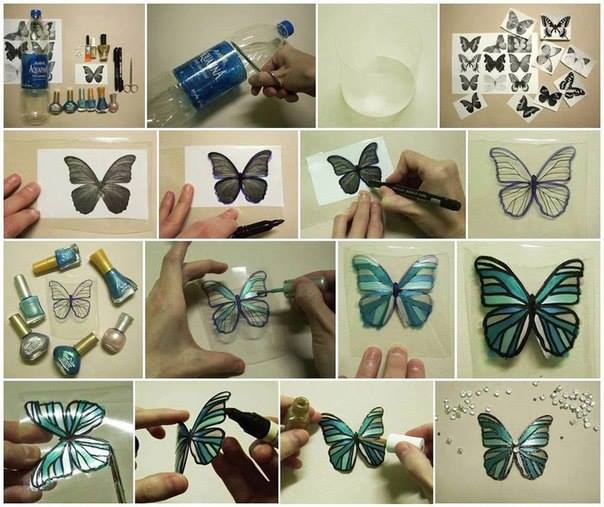 To what do you attribute your site's success?
I think that first of all we found a niche within a niche. There are countless DIY, crafts and recipe sites and pintrest pages out there, but with DIY and Crafts, you know that you will get the best of all worlds. We also create very catchy content and a very easy to navigate user experience. Of course social is very important and I think we do a great job on Pintrest and Facebook.
What tips can you give people thinking of entering the publishing world?
People who want to get into the publishing world should just start. Even with a daytime job you can fulfill your duties of responding to visitors' comments and creating 2-3 awesome articles each week. Start as a hobby and if you like, go full time blogging. The most important thing is to never give up. Be optimistic and ask yourself constantly is this something that you would love to read and share with your friends? If the answer is yes then you'll see positive results like we have with DIY and Crafts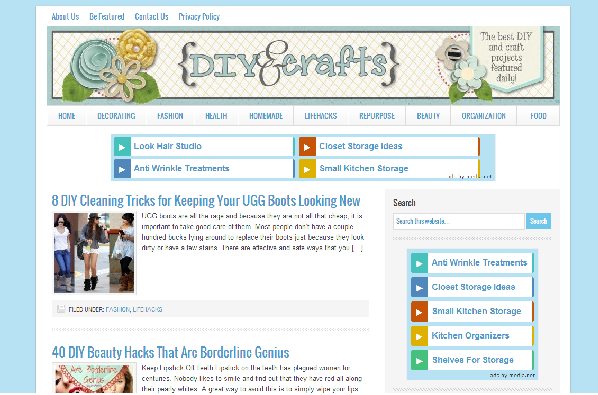 What are your "dos and don'ts" for people thinking of starting a website? 
Dos:
Be persistent on constantly updating your website, make it a routine.
Interact with your fans.
Always ask yourself would you share your site's content if you were the visitor
Don't's:
Don't' give up early on your website.
Don't be monetization minded at the beginning, money will flow with authority.
Don't stop testing and improving the looks, design and speed of your website.
What is your overall experience with Infolinks?
Infolinks is a category killer platform on its own way. Their innovation in content advertisements is pretty blending and doesn't take up precious space from websites or blogs. We personally also love the fast support and the community feeling of the company. We are happy to be Infolinkers.
How are we different than other networks?
The strong points of Infolinks are definitely the in-text ads (InText) and the related tags widgets (In-Tag). If an advertiser is looking for an innovative way to reach new customers I'd definitely suggest Infolinks, visitors will most likely to convert because the ads are supper relevant and look so native. All of Infolinks' technology is professional, fast and very SEO friendly.
Think your site is interesting as DIY and Crafts?
Do you think your site has an amazing story like DIY and Crafts? Want to be featured in our blog? Let us know via Facebook, Twitter or Google+ and you might win our "website of the month award". Check in with our blog in the upcoming weeks as we continue to feature in-depth interviews with the leading websites around the world.