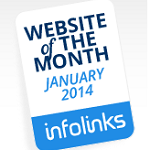 Following countless requests from all you Infolinkers for more firsthand case studies and in depth information from some of our top performers, The Infolinks blog is proud to announce its "Website of the Month" award that will showcase some of our top publishers. Throughout the next year, we will feature interviews with some of the most successful website owners and online publishers in the world, all willing to share their secrets and lessons learned.
With more than 100K publishers worldwide, Infolinks is the 2nd largest websites marketplace in the world and our publishers come in all shapes and sizes: From small town mom personal blogs to large scaled media groups and news outlets run by the top industry leaders worldwide. In the next year, you will get to know some of these online entrepreneurs and hear from them up close and personal about all the tricks of the trade and where they think the industry is headed.

Infolinks Website of the Month: Recipe 4 Living
To kick off our "website of the month" award, the Infolinks blog is happy to feature one of our most successful websites, Recipe4living. Part of the June media group located in New York, Recipe4living was founded in 2007 and today it reaches more than 1.3 million unique visitors each month. Overall the site's audience averages around 2.7 million people a month. We sat down with June Media's Chief Financial Officer, Trish Donoghue, who was more than happy to give some great advice to all the smaller website owners and publishers out there.
Q; How did you find your way into the publishing world?  
June Media did not start out in publishing. We were a traditional performance-based lead generation company, matching other publishers inventory with advertiser needs. Over time we came to realize that we could be servicing our clients better ourselves by developing our own content properties. In 2007 we rolled out our first site, Recipe4Living, and have watched it grow into one of the top online recipe sites.
Q: What is your favorite thing about your job?
I think that the fact that the industry is always evolving is key for me. You always have to keep up with all the new trends and platforms, especially in today's social media world. Things are never stale; you always need to find new ways to engage your audience and increase readership.
Q: Where do you see your site in 5 years?
We here at June Media are constantly working on growing our portfolios of website. We are planned to launch our fifth property while counting to focus on what is interesting and relevant for women, which has been our key demographic from day one. But even as we continue to grow constantly, it is always important for us to forget the sites that got us to where we are.
Q: To what do you attribute your site's success?
We are always trying to learn more about our readers. It's not enough for us to say that our audience is women. How old are they? We were actually surprised to find out from our research in the past that our readership was a bit older than we thought. So we used that data to tailor our site accordingly to that demographic. If it's the advertisements we place on the site, to the content we create, we always have our audience in mind.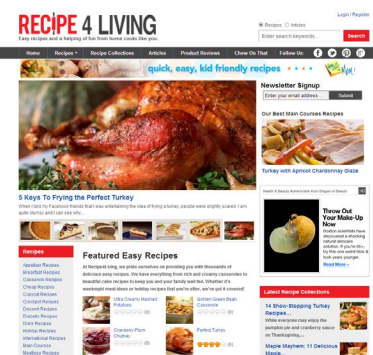 Q: What tips can you give people entering the publishing world?
First of all, its import to understand that it is a very hard these days to create a product that people would actually want to read and come also back too. There are so many websites out there, and you have to find a way to brand yourself from everyone else. What's that one thing that makes your site different? Things that worked for websites five years ago are just not relevant today.
Q: What are your "dos and don'ts" for people starting a website? 
Dos:
Keep your site fresh, all the time.
Learn your audience and build around them
Know what you put on your site when it comes to advertising
Don'ts:
Don't look for the quick buck, always thing long term with advertisements
Keep your site clean, too many ads and buttons will confuse your readers
Don't try to do too much, too fast. It will just end up being a half job
Q: What is your overall experience with Infolinks?
We actually discovered that Infolinks helps us make sure that we create diverse and interesting content. Because a lot of the ads are keyword centered, we always try to make sure our articles attract new and different keywords each time. It also helps us to try and mold our site around the content and keywords that your advertisers are looking for as well as the ads that our audience is interested in seeing.
Q: How are we different than other networks?
We used a different in text advertising network before we switched to Infolinks, and we found that Infolinks ads are much less invasive and intrusive as other competitors. We also felt that Infolinks gave us a lot more options when it comes to customizing the ads to our website as well as what products we want to use and in what frequency.
Want to stay up to date with everything new in the publishing world? Follow Infolinks on Facebook, Twitter and Google+ as we continue to roll out our "website of the month" award featuring in-depth interviews with some of the leading websites in the world.