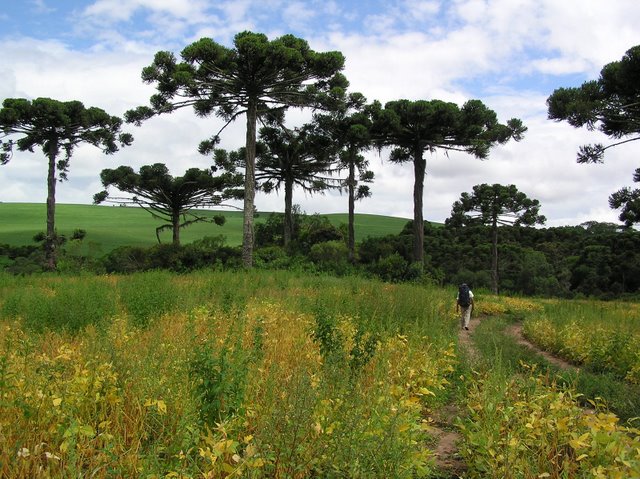 The magical Pinherio do Parana trees once grew along the Riberia River in the south-central part of Parana state, Brazil. But massive deforestation activities have been harming the trees, bringing them to near extinction. To combat the deforestation, a group of 93 kids from a rural school of the Itaiacoca Community went on an expedition and planted hundreds of Pinherio do Parana trees along the river.
Tiago D. Martins from Civis Mundi Institute, the expedition organizer, depicts the experience: "In the beginning the children looked at us with curiosity, they are not used to having guests in their rural village. We came in carrying a lot of small trees and the children followed us smiling excitedly. We invited them to be our partners in this first tree planting. Their enthusiasm to contribute was so honest and heartfelt, that it reminded us once again of the importance of this project."
[youtube=http://www.youtube.com/watch?v=GmeKJZO6CSM&hl=en_US&fs=1&color1=0x003366&color2=0x54abd6&border=1]
The expedition was initiated by MyGoodPage.com, an innovative non-profit organization which uses the internet as a hub for charity purposes. MyGoodPage.com encourages visitors to set their custom Google search page as their homepage in order to donate all search revenues to various causes, such as planting trees in areas that have been devastated by deforestation.
Infolinks has been promoting MyGoodPage.com since its founding with a goal to plant over 100,000 trees worldwide by the end of 2010.
Set the MyGoodPage.com as your homepage and join our mutual effort to make a better and greener world.