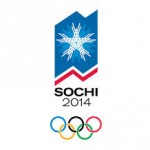 The Sochi Olympics are well underway in Russia. Despite a rough start with the media complaining about unfinished hotels, dirty water, not enough rooms, lots of stray dogs and cats, and a glitch in the opening ceremony, the focus is now back on the athletes. With millions of people tuning in all over the world, the big question is "who are people talking about the most and where are they talking?"
In line with the huge interest in the Sochi Olympics, SOASTA , the leaders in Cloud testing and User Experience for web and mobile, has been chosen as the official web and mobile testing partner for the Sochi Winter Olympics. According to SOASTA's system, that debuted in the London Olympics, London2012.com successfully handled 431 million global visitors, 109 million unique users, 15 million application downloads, and 4.73 billion page views.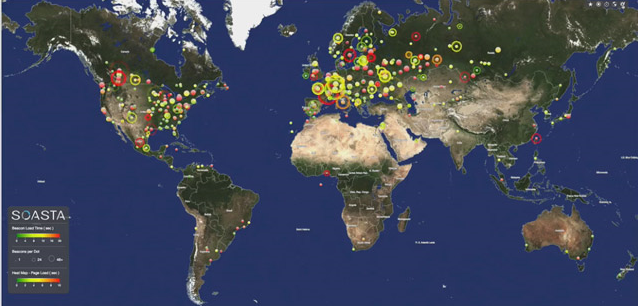 According to the data gathered by SOASTA, the majority of traffic visiting Sochi Olympics website comes from the US (33%), followed by Canada (23%), Russia (18%), Ukraine and Australia (2%). SOASTA also determined that Google Chrome is the most popular browser used in visiting the Olympic site, accounting for 30% of all hits, followed by Internet Explorer at 19%. As for mobile traffic, this represents 13% of the total traffic to the Sochi Olympics site.
The Sochi Olympics Social Buzz
Official data coming out of Facebook about the Sochi Olympics gives us a pretty interesting snapshot of how the world is discussing the games — online, at least. This Facebook map shows which sport has been the most popular on the social networking behemoth in each country from Feb. 6 through Feb. 13. The takeaway? People love figure skating!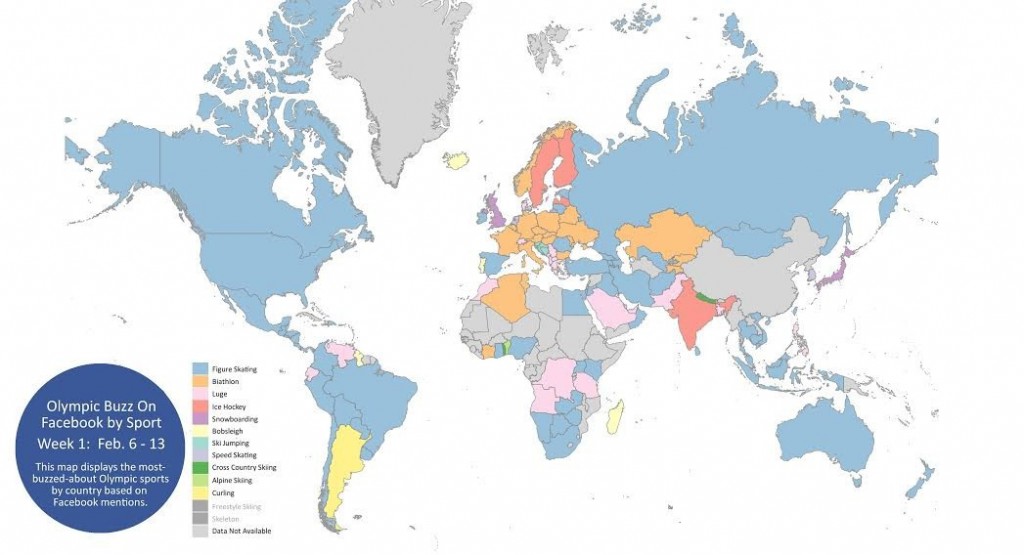 Facebook tells us that more than 24 million people discussed the Sochi Olympics on Facebook during the games' first week, creating a total of 48 million posts, comments and Likes. The five most popular athletes worldwide were, in order: American snowboarder Shaun White, snowboarder Jenny Jones from Great Britain, figure skater Michael Christian Martinez from the Philippines, Canadian skier Alex Bilodeau and American snowboarder Jamie Anderson.
Of all the different sports being played in the Sochi Olympics, the Men's Ice Hockey team is getting a lot of attention. According to Marketwired's Heartbeat real time social intelligence engine, Canadian players Patrick Sharp and Mike Smith, and US' Ryan Miller and Jonathan Quick, are the most popular and talked about players in social media. The most talked about teams are the US and Canada, and it's no surprise to that those talking about these teams mostly come from the US and Canada.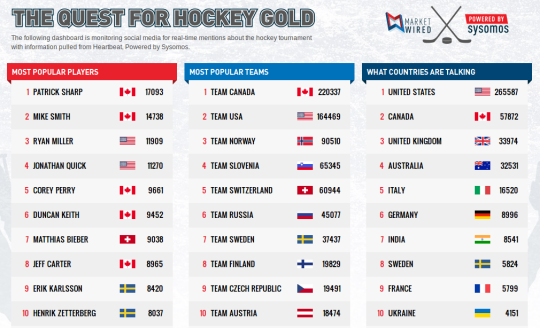 Want to stay up to date with all the tech trends of 2014? Be sure to follow Infolinks on Facebook, Twitter and Google+