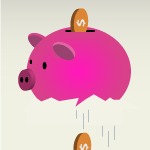 In the good old days, Microsoft sold us software, Google and Yahoo helped us search the web, Facebook and Twitter gave us a social network and Apple sold us cool computers and phones. But that's not the case anymore. All of these tech giants have grown to compete with on and other on every field. The weapon that these super powers use to fight this "winner takes all" tech war is tech mergers, and lots of it.
These big money tech mergers are what fuels the booming tech world, with more than $15 billion being spent each year by companies like Facebook, Google, Twitter, Apple and Microsoft on mergers and acquisitions alone.
When one tech giants gobbles up another major player, like in the Microsoft and Nokia deal, the whole world talks about it. However, most of us are not aware that these media empires actually purchase companies by the dozen each year. Most of the time, the purchase price is not disclosed, but it is safe to say that it usually amounts to tens of millions of dollars.
So which company has been the most active this year in the market? Here are the top tech mergers and acquisitions that happened in 2013:
The Top Tech Mergers and Acquisitions 2013 Infographic

Google:
The search giant was very active in 2013, acquiring 19 different companies for more than $2.5 billion. The company's biggest acquisition was the Israeli traffic navigating app Waze for a reported $966 million. Other big deals include buying the ecommerce product Channel Intelligence for $125 million, gesture recognition technology Flutter for $40 million and the language processor Wavii for "just" $30 million.
Google's top secret department "Google X" bought a reported eight companies this year, all for an undisclosed prices. Most of the companies are in the robotics field, manufacturing cameras, wheels and even robotic arms. Altogether Google has acquired 128 companies since its first deal in 2001. 
Apple:
Like Google, Apple's biggest deal in 2013 was an Israeli company; PrimeSense a 3D sensors company purchased for a reported $345 million. Altogether Apple bought 12 companies this year, spending $200 million on the San Francisco based social search and analytics company Topsy and more than $45 million on the personal assistant app, Cue. Overall, Apple has bought 48 companies in the past 15 years.
Yahoo:
Yahoo rocked the tech world earlier this year when it purchased the micro-blogging platform Tumblr for a reported $1.1 billion. The deal was just one of twenty one companies that Yahoo bought in 2013 with other major deals including the automated video production app Qwiki for a reported $50 million and the UK based news aggregator Summly for a total of $30 million.
Facebook:
After buying Instagram for $1 billion last year, Mark Zuckerberg and the Facebook team were a bit more conservative in 2013, buying a total of seven companies including Israeli based mobile analytics company Onavo for $120 million and Seattle based advertising platform Atlas for $75 million.
Facebook is known to be a very active buyer in the market, buying 39 companies in the past seven years. It was also responsible for the biggest "almost deal" of the year when it reportedly tried to buy the photo sharing social network Snapchat for $3 billion just last month.
Twitter:
Building up to their successful IPO, Twitter also had a very active year in the market, buying no less than eight companies for a total of just under $1 billion. Major deals included the mobile ad network MoPub for $350 million and crash reporting app Crashlytics for around $100 million. Just for comparison, since Jack Dorsey founded Twitter in 2006, the company has acquired a total of 23 companies, eight of them in 2013.
Microsoft:
Last but certainly not least, Software giant Microsoft stole the attention of everyone this year when it signed the biggest deal of 2013, buying the mobile unit of the Finish empire Nokia for an astounding $7.2 billion. Nokia was Microsofts biggest purchase since the historic Skype acquisition in 2011 for $8.5 billion. Other than Nokia, Microsoft bought six other companies in 2013.
Want to learn more about Banner Blindness and to stay up to date with everything new in the digital marketing world? Be sure to follow Infolinks on Facebook, Twitter and Google+ and also visit our blog for all the latest!