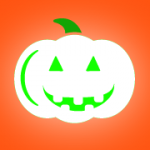 Happy Halloween, Infolinkers! While this day is a fun one for the young and young at heart, for business owners Halloween is a spooky reminder that the biggest shopping weekend of the year is quickly approaching. Read on to see how businesses big and small are prepping for the most hyped shopping event of the year, how some are getting a head start to it all, and how you can get in on the action. 
Black Halloween?
In general, the holiday season kicks off with Halloween and ends with a bang on New Year's Eve. Everything in between is a mad rush for businesses to prepare for what they hope to be the best quarter of the year. But some companies are giving consumers a head start to the shopping season as Black Friday becomes a month-long event.
Both struggling (Sears) and successful retailers (Amazon) moved the start to their annual sale up to pre-Halloween this year as early as yesterday, Oct 29. Reasons range from earlier profits to moving mass inventory they might have to put on an even bigger sale as the season ends. Not many people have an unlimited amount of holiday spending, so the earlier the sales start, the better the chances are for grabbing that spending budget.
Online shopping
To many, a calmer, less stressful way to shop is to do it from home (read: crowd avoidance). With online shopping showing significant growth each year, businesses are making it easier for customers to arrive at the virtual checkout line more directly.
Here's how they do it:
Learn what's out there with personalized emails (think retargeting from last year)
Get there faster with a streamlined checkout process
Get it faster with shipping discounts
Get it cheaper with deals, sales, and offers galore
Holiday Marketing
A survey of small and medium businesses showed that social media is the channel most will use for customer attention, with search engine optimization as second. Considering the increase in online shopping, these two mediums make the most sense for holiday marketing.
If you have an online business or your business is online, take some of these tips from the pros to improve your chances among the competition. Not selling something? No problem! Take advantage of all of the people that will be surfing the web even more than usual and make sure your website or blog has related articles. Turn on all of your products to make the most of this online holiday traffic.
Have a happy and safe Halloween! Don't forget to follow our daily activity on Facebook, Twitter and Google+.