I celebrated my dad's birthday last month and gifted him a brand new Smartphone. I have been thinking to gift him this piece of so called "must have" thingy for a long time as he had a normal basic phone which lets him to store few information, make / receive calls and so on. Initially he was so excited. But, over a period of time, I noticed him to use the phone just to make and receive calls.
As a matter of fact, he learned about few new features that he eventually gave up as many involved their own procedures. It was easy for him to feel comfortable with those basic routine usages rather than getting used to the new addictions. Sometimes, I feel you just need to refresh your ideas and thoughts and consider adding new nice thingies that will make your life comfortable.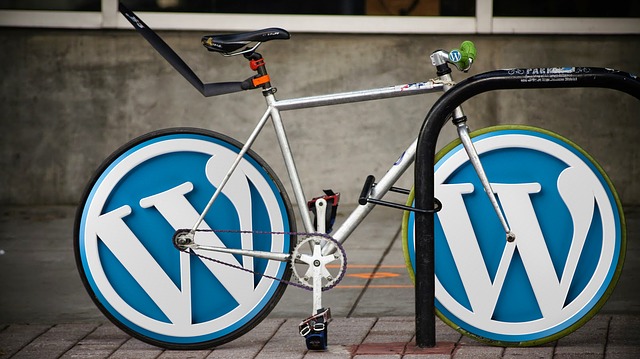 The same perhaps happens with software; specifically with Content Management System (CMS) like WordPress.  If you are one of those who use only 10% of the standard features of this software, then tune up, there are lots that this system can offer and lots that you can do with it.
Building a website or a blog page is like creating architecture.  It looks so simple, yet it is complicated. It is like what Roland Barthes quoted about architecture – "Is always dream and function, expression of a utopia and instrument of a convenience."
Implement Few New "whistled" Features
The point is to bring your readers again and again with consistency. By now many of us must be aware about Matt Mullenweg's brainchild WordPress as one of the fastest growing and the most efficient Content Management Platforms available today. But, how many are using the same old dashboard and happy with what was offered by the platform a few years back? Try the latest version – Pepper. You will find that it lets you to not just be better but be different. It lets you to easily manage your contents, manage changes, manage updates and handle delivery by offering the right tools. Also, there is a new security release. So, new features, facilities, functions keep coming and you need to update them to be in sync with the demand.
Publish your Content to Multiple Device
Consumers are searching for contents in multiple devices. You really need to be a pick on their packs. Multi-channel publishing is the only way out to reach and access contents wherever you are. Launched in 2003, WordPress turned out to be a great self publishing tool and one of the top rated content management systems. Available in 56 languages and with approximately 59.4% market share, this modern and easy to use Content Management Platform is very popular as it creates unlimited possibilities to the users through its customizable functions. With over 44 thousand different plugins, the platform makes it difficult for the users to mess up.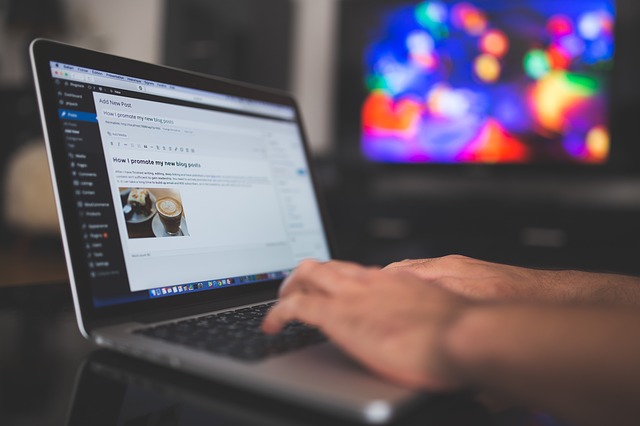 Take Advantage
As the platform is open for everyone who wishes to create stunning web pages in minutes, one can expect the flexibility it offers quickly. WordPress app allows its users to publish content from within the app. It is time saving, secured, highly organized and can be relied by all. Moreover, WordPress themes are customizable and suitable for a many purposes, ranging from small sized business to huge corporate, from personal to commercial purpose, from education to eCommerce. The platform is highly user friendly.
Resonate with Your Audience 
WordPress enables you to: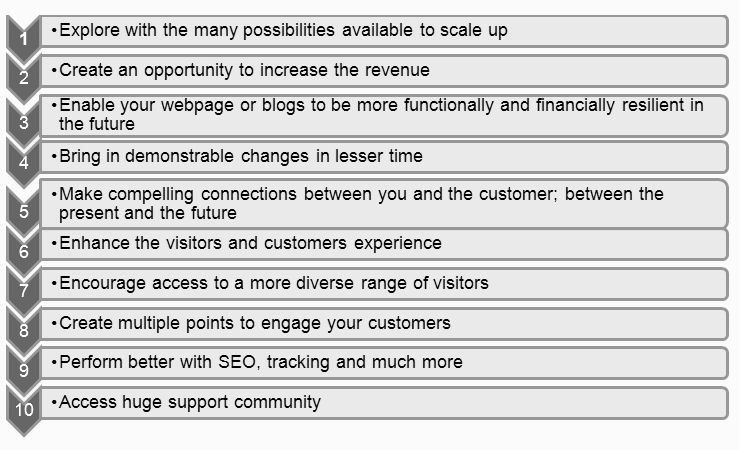 Theme Options
Developers in the WordPress community have created thousands of Premium, Free and Business plan based WordPress themes and are adding more frequently that can fit automatically to any size of screen.  Premium themes are updated very often with bundles of features. They can be bought individually or as groups. They offer better support and they have unique designs. But, such themes come with a price. Free themes are common, very familiar with many, easy to pick up and work on. Sometimes free themes end up to be a better choice as it is flooded with reviews and feedback helping developers to take actions regularly and helps you with informed recommendations.
Theme Customizer
WordPress offers you a dynamic environment. You have a choice to tweak the settings of the theme or swap in a novel theme without altering your content. You don't have to sit with programmers and crack your head to get many flavors to your webpage or blogs. WordPress themes are there for this.
WordPress themes can be customized to fit specific business need. It lets you to have your page the way you want.  Like for example; Social media Auto Publish Plugin lets anyone to publish posts automatically to social media networks like Facebook, Twitter and LinkedIn. Similarly, BuddyPress is a widely used Plugin that enables one to design any type of community website using WordPress, with member profiles, activity streams, user groups, messaging, and more. Keep track of the updates, as it can offer new possibilities.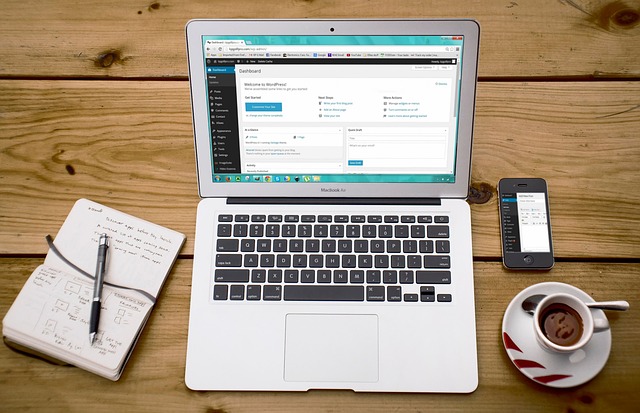 Blend the Right Metrics to Make the Best out of WordPress
Internet is allowing us to create the biggest meeting spot where we can discuss, share and do millions of business from anywhere in the world. Marketing and promoting our ideas is the top priority today. With phenomenal flexibility seen in this system, WordPress is pushed beyond its original purpose. You can be more creative, the more you understand the functions and features of this publishing system. With numerous themes and plugins, you are left with no choice but to explore and get the most and best out of it. Just keep your contents ready, the rest all will be taken care by WordPress.
From Gossipy Blogs to Weighty Business, You Can Create Anything with WordPress Themes
With no stitch of experience you can create the most stunning webpage / blog page within few minutes. You can either decide to crack with some of the templates available or edit them to customize as per your requirements.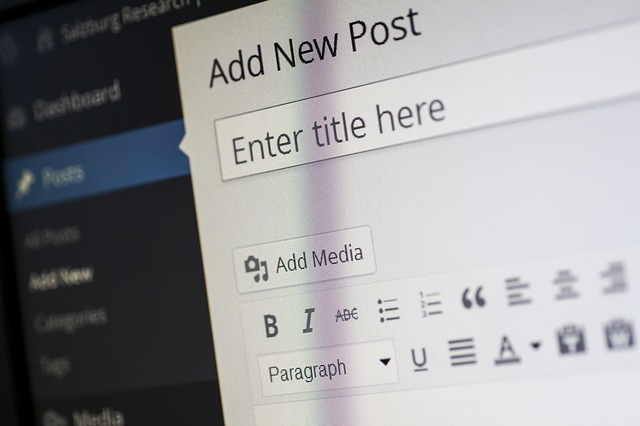 Use the Right Elements
Create a simple page with perfect set up
Make good use of Widgets
Add more control to your post
Integrate the social network
Polish the appearance
Jazz it up with pictures, videos and music
Supercharge with unique themes and Plugins
Final Thoughts
Whether you are looking to create your brand online; planning to have a sustainable audience; desperately eyeing on profitable audience or even wishing to launch your own blog; you need to have a powerful CMS. WordPress is a powerful publishing tool, simple and easy to operate. Millions have opted this system. Twenty thousand posts are generated each day with WordPress. New themes are added every day to give users the right flavor to their contents. This is going to last for sometime now…
The best way to understand this to try for yourself!!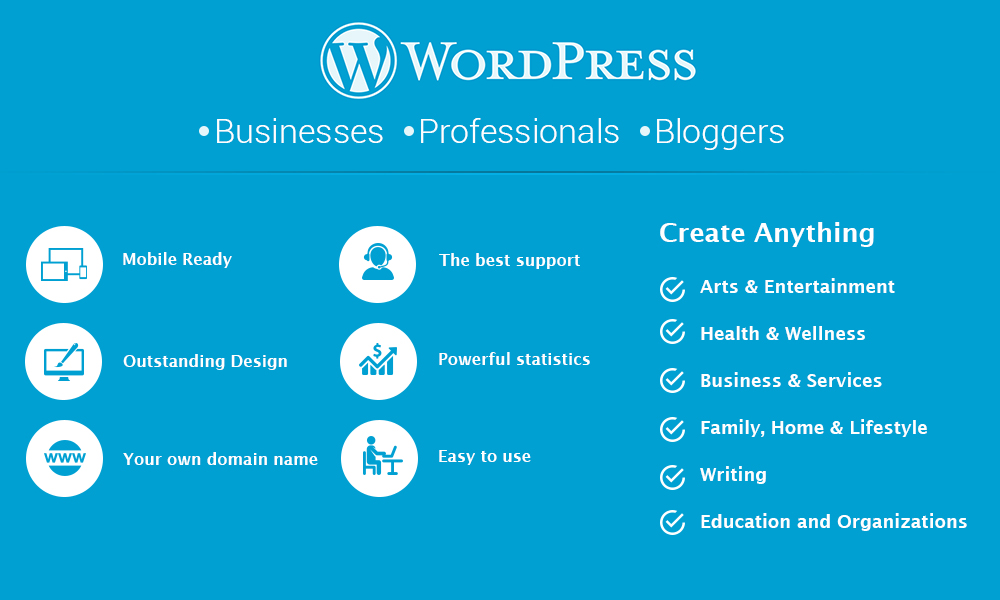 Author Bio
Meenakshi Krishnan is a Content Consultant at OpenXcell, a pioneering Mobile App Development Company in India and USA. Technology inspires her and this has helped her author content on a variety of topics ranging from telecom, apps, healthcare communications and so on. She is currently working on global mobile app technologies reporting on diverse subjects. Prior to this, she was working for a technology marketing company based in Norwalk as a content contributor.