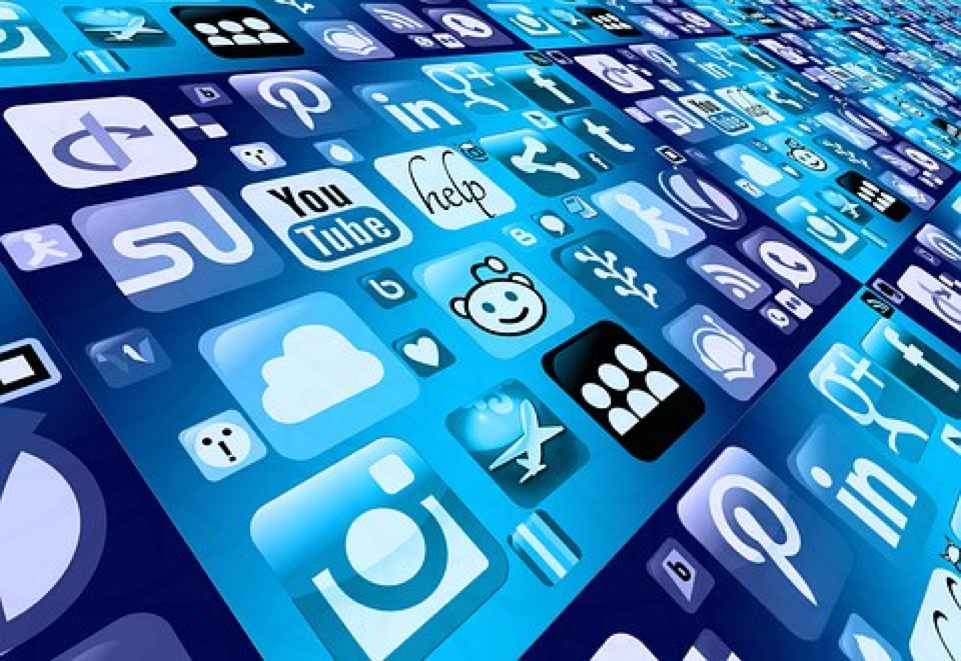 Source: pixabay.com
Few technological innovations have had as much of an effect on the way small businesses operate, as has the internet. Companies that previously only had to contend with competition on the local level were suddenly thrust into the global marketplace, where they now have to fight for survival with millions of others like them.
Fortunately, the internet has brought with it a host of new tools that can help companies secure an edge over their competitors. Of these instruments, social networks are some of the most popular ones in use today. Businesses of all sizes use social media to bolster their online presence in various ways in order to obtain a bigger share of the market down the line. 
Adapting to this new paradigm hasn't been easy for small businesses. Running a dedicated digital marketing campaign usually requires time, money and staff, which is something small businesses don't have in spades. Nonetheless, even a small company can work around these limitations if they play their cards right.
To find out more about how small businesses can leverage social networks to their advantage, scroll down to our guide on the basics of social media marketing.
Formulating a Social Media Strategy
One of the main selling points of social media is the relative ease with which you can get an account up and running. Everyone has probably used social networks in some capacity in their personal life. However, using social media for business is a completely different affair. In order to succeed in social media marketing, you first have to come up with a plan.
The first thing you should take into account when developing a plan is what you hope to accomplish with a social media marketing campaign. For example, you can attempt to raise brand awareness, improve conversion rates, increase website traffic, or spread positive word of mouth.
The next thing you should consider is your target audience. Trying to appeal to multiple demographics is usually something only larger businesses can afford, which is why smaller companies should try and stick with more clearly defined groups.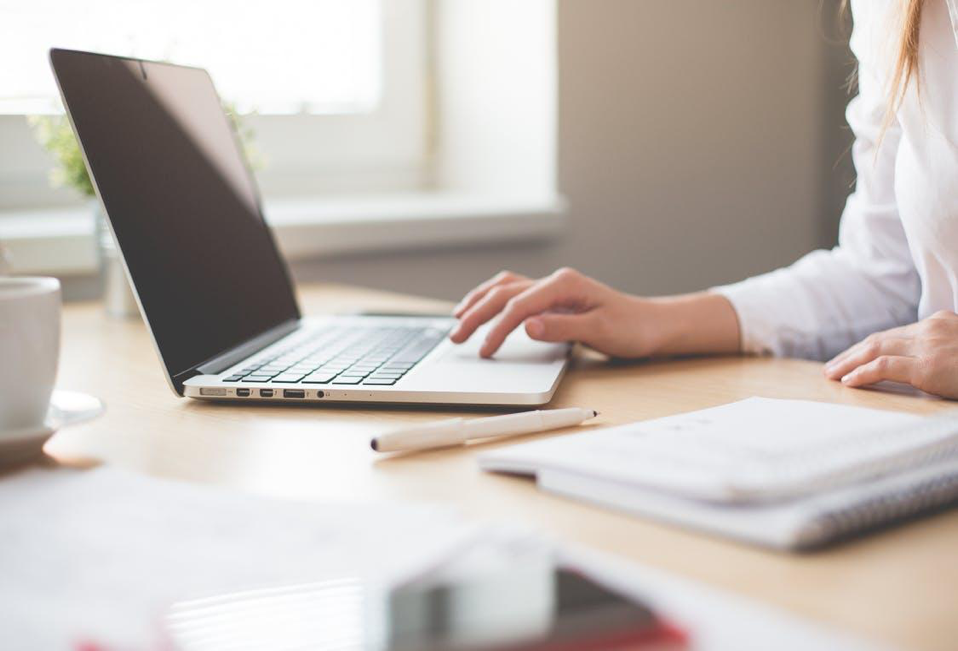 Source: pexels.com
Finally, you should choose a social media platform that works and suits your particular line of business, in addition to having the kind of audience you wish to attract. For example, Instagram is geared towards visual content, and its user-base consists mostly of millennials. LinkedIn, on the other hand, caters more to the business crowd, and is more of a venue for professional content.
Creating Social Media Content
The bread and butter of social media marketing is publishing content. Without the right kind of content, your desired audience will have little reason to engage with your company online. A lot of forethought and effort is required to create content that resonates with people, but there are a number of guidelines you can follow to make the process more manageable. 
Your social media content must offer some form of added value to consumers. Superfluous, uninformative posts will quickly be identified as spam by modern internet-savvy audiences, whereas engaging, well-researched ones are sure to elicit positive feedback. Try to include keywords relevant to your industry in your content as well to improve your organic reach.
Your content should be published according to a predefined content schedule. If you post updates in an inconsistent manner, your audience will quickly grow bored and irritated, even if they think the content itself is worthwhile. You can use content management tools such as Sprout Social to develop a content calendar that works both for your company, and your audience.
If your company possess a blog or a website (and it should have both in this day and age), you can re-purpose your existing content for social media. This will allow you to save on time and costs, while simultaneously promoting your other digital properties. Just make sure you maintain a consistent tone across all content platforms.
Interacting with People on Social Media
Once you have a content strategy in place, you can work on your audience interactions. This is the advantage that social networks have over other websites – you can get instant feedback on anything you post, as well as the ability to respond to it in a timely, systematic manner. These recurring interactions will allow your company to forge stronger bonds with members of the online community.
Source: picjumbo.com
Your social media page can work as a venue for providing customer support. By answering common customer queries on social media, your company will acquire community goodwill, which it can later utilize for various purposes. If your company lacks dedicated support personnel, you can set up a chatbot to take care of your Q&A needs. 
Similar to other media channels, social networks have their own celebrity figures. These individuals are a good source for the latest video designs, memes, and other forms of trending content, so developing a relationship with them can be extremely beneficial for your business. You can show off your willingness to work with influencers by sharing their content on your social media news feed, and then asking them for a shoutout in return.
However, you choose to interact with your audience, make sure that you are always responding in a calm, collected manner. This is especially important when handling negative feedback – far too many companies lash out against their own audience, sabotaging their whole social media strategy in the process.
Tracking Social Media Performance 
Running a social media marketing campaign is an investment, which is why your company should be taking steps to monitor its performance to see whether you are getting your desired ROI. Keeping track of relevant metrics is crucial for adjusting your marketing approach if you are seeing less-than-desirable results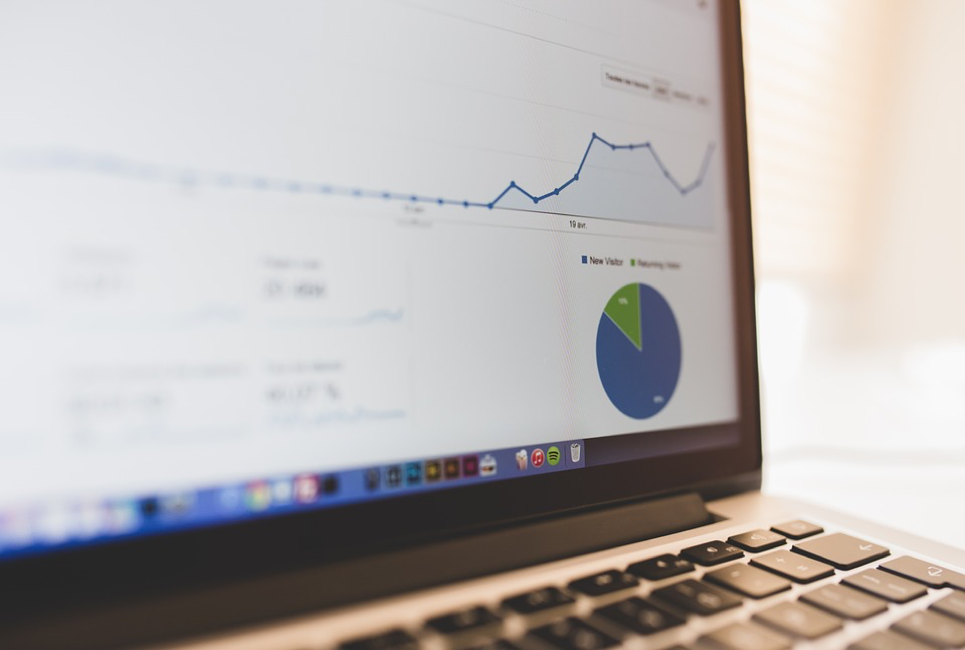 Source: pixabay.com
For starters, you should avoid focusing on so-called "vanity metrics". These are things like the number of social media likes, follows, or impressions. The "vanity" part comes from the fact that stats don't guarantee any sort of real benefit to your company's bottom line. Additionally, these metrics can easily be manipulated, thus further limiting their usefulness. 
What you should be monitoring instead are key performance indicators: number of leads produced, total number of sales, website traffic numbers, and others. These KPIs work much better as indicators of how your social media marketing strategy is working out.
To keep track of metrics, it is best to use one of the many available tools. Some of them come bundled with your social media account, such as Facebook Audience Insights or Twitter Analytics, whereas others are stand-alone like BuzzSumo and Sprout Social. While technically not being a social media analytics tool, Google Analytics can be used to track your social media performance as well.
Conclusion

Source: pixabay.com
Getting started with social media can be a bit tricky if your company has little previous experience in the field, but there is ample information online to help you when things get tough. We hope that our guide has been of some use to you in this regard, and that your next social media campaign will be a resounding success.
About Meaghan
Meaghan Yorke is a web designer who is also quite passionate about social media
marketing. These days she is all about researching various IT related topics. When she is
not working she enjoys dancing classical ballet.