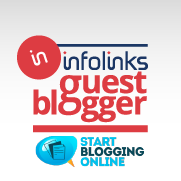 The first step to running a successful blog is opening one. Then all that is left is to create compelling and fresh content, gain a loyal and engaged fan base and you're in business. But, in order to do that, bloggers need to be super selective on what they spend their time on.  Thats why we here at Infolinks want to help you blog smarter and get more traffic, so you too will have your own super blog.
In order to help you blog smarter, we are happy to feature Mike Wallagher, founder of "Start Blogging Online", the guide for bloggers that has helped to launch more than 3500 sites and blogs in the past four years.
Mike Wallafher's Tips on How to Blog Smarter   
I've been a blogger for more than four years now and during that time I've built more than twenty blogs. That's a huge number. Most bloggers have one or two blogs, maybe three, but 20?! Isn't that too much? I believe it is.
This leads me to my first lesson that I've learned during my blogging "career"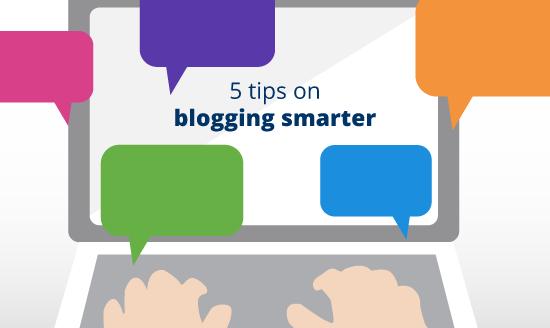 Tip #1: Always be laser-focused
There's no point to start a blog when you are not fully focused. I know some people do well while maintaining multiple blogs, but for most people – It's just too much.
When I first started out, I quickly set up a blog, added some content and started to wait for visitors. However, they never came. I wasn't putting enough effort in building relationships and generating traffic. I just thought: "What if I start another blog… in another niche".
I quickly abandoned my first blog (what a shame!) and moved on. And then I moved on again. And again. Why? Well, all those blogs weren't generating traffic and it wasn't satisfying me.  I thought that my next blog will do better…
Lesson learned #1: Never quit until you haven't tried absolutely everything to improve your blog. Traffic doesn't come overnight, nor the success. You need to put all your effort into content, design and traffic strategies. When you are not doing it, you will fail – no matter what.
Tip #2: Content and design before traffic
The most important thing on your blog is your CONTENT. Have you heard the saying "Content is King"? Well, I didn't believe it until I tried it. There isn't going to be enough traffic (never ever!) unless you have the best possible content on your blog.
This will also increase the chances that people who find your blog will stay on your blog longer, they will maybe even like and share a comment and sign up to your newsletter.
Isn't that a WIN-WIN situation? But in the meantime, don't forget the design. When someone first lands on your website /blog? Content?  Nope. Design? Yep.
Unfortunately I didn't blog smarter and put much effort in content when I first started out. I was more into placing affiliate links, banners, and other irrelevant stuff that didn't have any point or value for the visitors.
Lesson learned #2:  Don't start generating traffic unless you have solid design and even better content.
Tip #3: Set yourself measurable GOALS
Whenever you have installed WordPress or any other blogging software on your newly purchased domain, it's time to set yourself a reasonable GOAL. I usually ask myself those 3 simple questions:
A)     How much traffic I want to get prior to 6 months?
B)     Am I aiming for money or not?
C)     How much money do I want to make prior to 6 months
The thing is, when you don't set some goals, you'll fail. At first you will be doing well, you are all motivated and stuff, but eventually you'll start to lose interest. Why? You don't have goals. You are absolutely clueless what do you want to accomplish with your blog.
Lesson learned #3: Set realistic goals, and you'll do better.
Tip #4: Collect emails
I remember well… After being a blogger for 2 years, a friend told (who is also a blogger) told me this: "Hey Mike. I just checked your blog, it looks good, lots of great content etc… But WHY ON EARTH are you not building a list or collecting emails of your visitors?"
I didn't know what or how to respond. I guess I just didn't have the time to set everything up and spend hours on answering emails. Eventually I did it, though… And it was one of my best decisions, ever. I've a huge list of bloggers who have become my friends and even business partners.
Lesson learned #4: When you have enough traffic on your blog, you MUST start collect emails. It's a no-brainer. And yes, it's pretty easy to set up an opt-in box and autoresponder.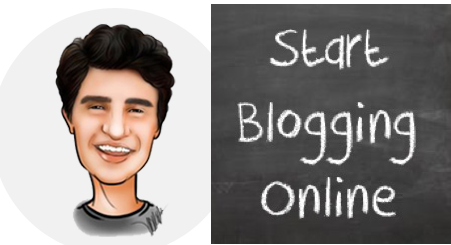 Tip #5: Look for small details where you could outperform other bloggers
If you're aiming high, you should always look for ways to differentiate and stand out from others. There are just too many people copying each other form day to day.
So, here's what I did: I'm tired of receiving emails from addresses like Info@website.com or support@website.com. If blogs are created by people, I want to get in touch with them, not their automatic replies. I decided to answer to each and every email I get and send out from my personal account.
Secondly, I always thank people who have in any way had a positive impact on my blog. If I receive an email saying "Hi Mike, thanks for your tutorial", I always respond back. No matter what, it's important to get back in touch as a person, not like a robot. It takes me 2 hours per day to catch up with emails but it's worth every second.
Lesson learned #5: Try to stand out from the others and always be personal and kind.  Over time you'll notice the difference.
Want to get more tips on how to blog smarter? Be sure to follow Infolinks on Facebook, Twitter and Google+