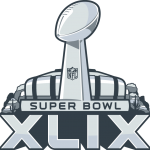 Super Bowl Sunday is almost here. In just a few days (Feb.1), the Seattle Seahawks and the New England Patriots will face off in the most watched television event of the year with more than 110 million viewers watching. But the Super Bowl is also a huge online event with millions of people searching, tweeting and talking about their favorite team, game day recipes and halftime commercials.
That's why we want to help all of you Infolinkers join the party and get some high quality traffic by optimizing your site for the event. How? By knowing what people will search for in the days before and most importantly during Super Bowl XLIX, all of you can plan your content accordingly in order to grab all these searching users.
What Will People Be Searching for in Super Bowl XLIX:
Recipes
Yes. For all of you who might not know, the Super Bowl is considered the national cooking and house party day of the year, with Super Bowl recipes and food among the most trending of all search queries according to Google Trends of last year's event.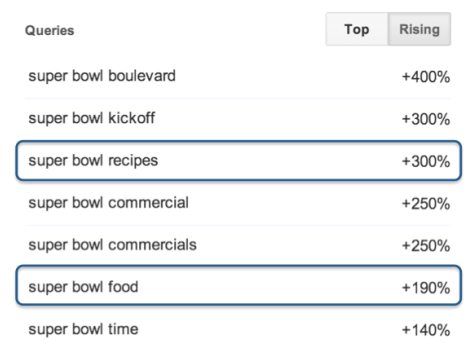 Yahoo also released data last year saying that Super Bowl Appetizers searches went up by 585% during the week before the game.

Kickoff date/time
Surprisingly so, last year the NFL's site didn't say anything about the start time of the game and so the page with last year's start time showed up on the second page of results. Making the NFL's site miss out on a lot of traffic, considering the fact that a lot of people were searching that exact question last Super Bowl.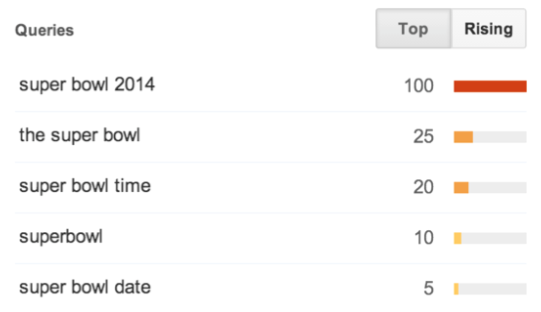 Commercials
The Super Bowl commercial have become almost as famous as the game itself, with one major difference: The buzz around them starts much before the Super Bowl XLIX kickoff, and will last after the event as well. Stay up to date in AdWeek's "big game 2015" section and check out the top trending commercials that have already been released on YouTube.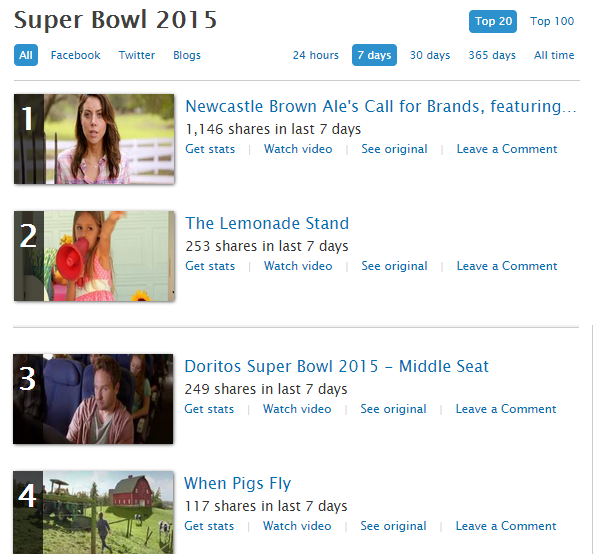 Half Time Show(s)
Last year's show by Bruno Mars and the Red Hot Chili Peppers saw them trend to #1 and #4 on Google that day. This year's half time show will be done by Katy Perry and Lenny Kravitz. Another addition to the half time party will be YouTube's first ever own half time show featuring more than 20 YouTube creators and musicians with over 60M combined subscribers.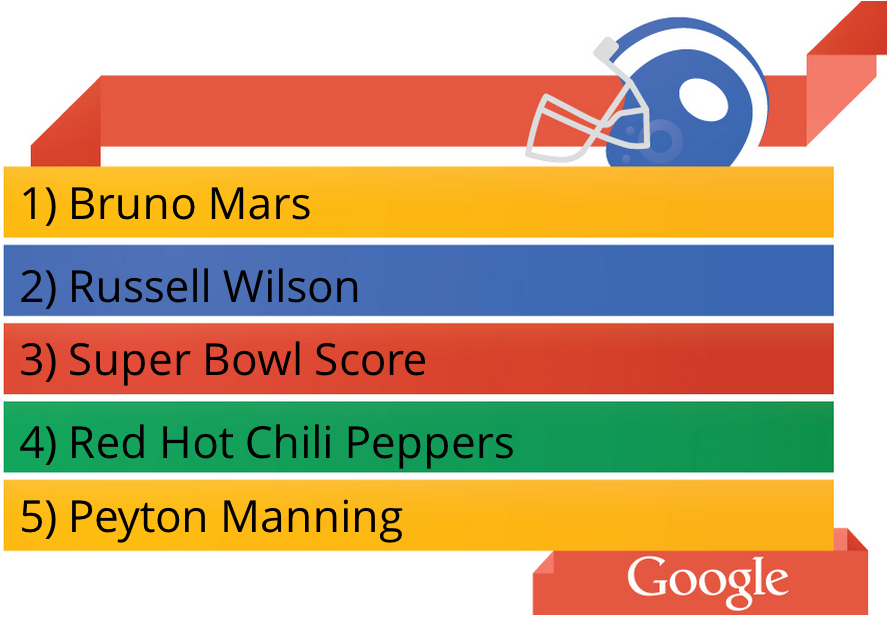 Celebrities/Players/Coaches
People search on their phones almost any face they see; it's as simple as that. From the players, coaches and commentators to the celebrities in the commercials, people will be searching, tweeting and posting about them before, during and after Super Bowl XLIX.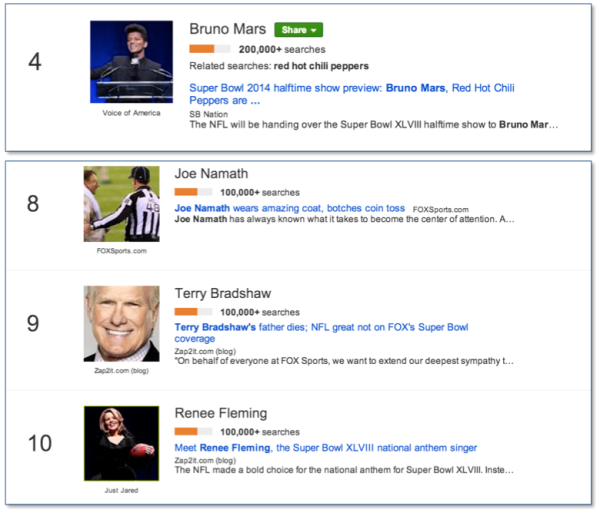 So, How Can You Make the Most from Super Bowl XLIX?
1. Create relevant content
Write about the relevant brands, commercials, celebrities and apps according to your niche. Have a DIY, hobby, home or food website? Give your readers tips for game day themed parties and dishes. The name of the game is finding your angle to the conversation.
2. Play with your Headlines
We know everyone is going crazy with 'clickbait' headlines these days, but when aiming at high volume search traffic, be sure to use some 'old school' SEO tactics like mentioning the huge brands and stars in your content as people will be searching for those names.
3. Ride the #Hashtag Buzz
Super Bowl XLIX will be a huge Twitter event, expected to beat last year's record braking 25.3 million tweets during game time. During halftime, more than 300K tweets were sent per minute about the show and commercials. The name of this game is #hashtags, with 57% of all super bowl ads last year mentioning an official hasthtags. Find out what hashtags brands will be using and take part in the conversation in real time.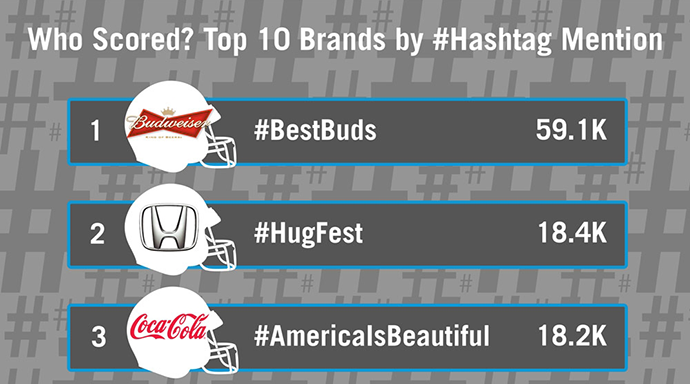 4. Optimize your earnings with InScreen
Now that you are all set to get some high quality Super Bowl XLIX traffic, make sure you monetize your efforts to the max with Infolinks' new InScreen unit. Still in beta, InScreen is an interstitial ad unit that appears in between your website's pages when activated by one of three triggers:
When a user enters your site
When a user switches from one page to another inside your site
When a user leaves your site via an external link or the back button
In order to activate InScreen, click here and choose which ad triggers you want to run and you are good to go!
Looking to better monetize your site? Drop us a note via Twitter and Facebook or just visit our website and join!