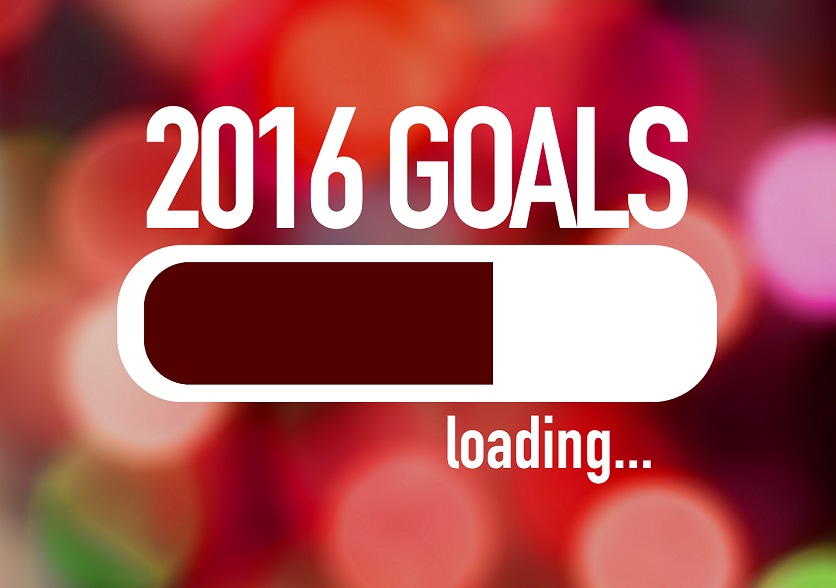 As we approach the new year, you're likely contemplating making New Year's resolutions. If you're not sure what goals you'll work toward this year, we'll make it easy for you. There's always room to improve on your blog, especially with the ever-changing content marketing atmosphere. This year, consider setting these 10 goals for your blog – courtesy of our wonderful guests blogger, Mike Wallagher, owner of startbloggingonline.com 
1. Go Mobile-First
In 2016, it's estimated that 80.1 percent of the mobile population in the U.S. will use their phones to access the Internet. This number is only going to increase, and the ones who already use their phones for Internet browsing will continue to do so more often.
That means your blog has to accommodate these users, but it's not just about being "mobile-friendly." Instead, think "mobile first," and be sure that your blog's design reflects that for the most user-friendly experience.
Be sure to think past your home page and to consider your email newsletters and digital downloads for mobile as well.
2. Speed Up Your Site
Site speed will continue to grow in importance over the next few years as home Internet speeds increase and search engines like Google factor this into their algorithms. You don't want to be left behind! Test your site speed at Pingdom, and try to get your page to load in under one second.
If you find that you need to speed up your site, you can start by:
Deleting unnecessary plugins
Compressing images
Combining stylesheets
Tweaking your layout to reduce on-page elements
Upgrading your hosting or switching web hosts
Enabling browser caching
3. Launch a New Product
Whether it's a physical product like t-shirts or digital products like eBooks, now is a good time to create your own product to sell off your blog. Where bloggers once made money advertising other people's products, it's becoming more common for bloggers to make money selling their own products and ideas.
You already have a fan base, which gives you a solid starting point in developing something they'll love and buy.
Examples include:
Services, such as consulting
eBooks and print books on industry topics
Educational courses
Membership areas on your site
Mobile applications
4. Increase Website Security
This year, website security will become more important to customers. No one wants to give their email, mailing address, or credit card number to a site that's at risk of being hacked. And you certainly don't want to spend endless hours rebuilding a site that hackers destroyed.
Depending on where you're at with your site security, you'll want to define clear goals on where you'd like to be by the end of the year.
Start by taking precautions with common CMS services like WordPress, and then purchase an SSL certificate if you don't have one. Consider more advanced website security if you collect sensitive information on your platform.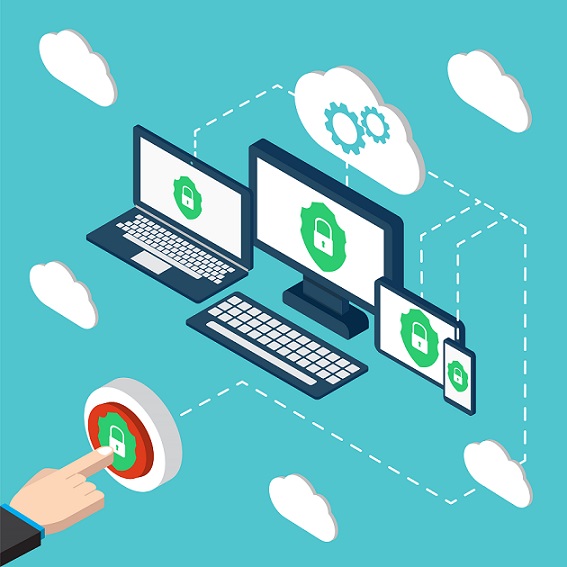 5. Attend an Industry Conference
One of the best ways to grow your blog is by networking with other people like yourself who you can learn from and who can promote your blog to their group of fans.
Although networking doesn't have to be face-to-face, make it your goal this year to connect with industry professionals at a live event.
Whether you decide to attend a blogging conference or an industry-based conference—such as a marketing conference if you blog on marketing topics—you'll be glad you did.
6. Test Your Calls to Action
If your blog is still running with the same calls to action you placed on it when you first launched the site, it may be time to rethink them. This year, make it a point to test out different calls to action.
Start by gathering data for your "control." Take a look at how many people who land on your page click on your call to action button. Then, introduce a new call to action to compare which one works better.
Depending on your audience and intended action, you'll typically have better luck focusing on benefits over actions. For example, if you're offering a free guide that details a bikini-body workout routine, ditch the "Click Here" and "Subscribe" buttons under the email field. Instead, try "Get My Bikini Body."
7. Publish More Content
In 2016, 76 percent of business to business marketers plan to create more content than they did in 2015. Bloggers are no different. People are relying more and more on content than ever before, and that means bloggers like yourself are striving to deliver.
This year, create an editorial calendar to plan when you'll publish, what you'll publish, and where you'll get that content. Define your publishing consistency—such as every Monday, Wednesday, and Friday at 8:00 a.m.—and you'll have a better chance at staying true to this resolution. You might consider hiring a freelancer or working with a partner if you're unable to publish as frequently as you'd like.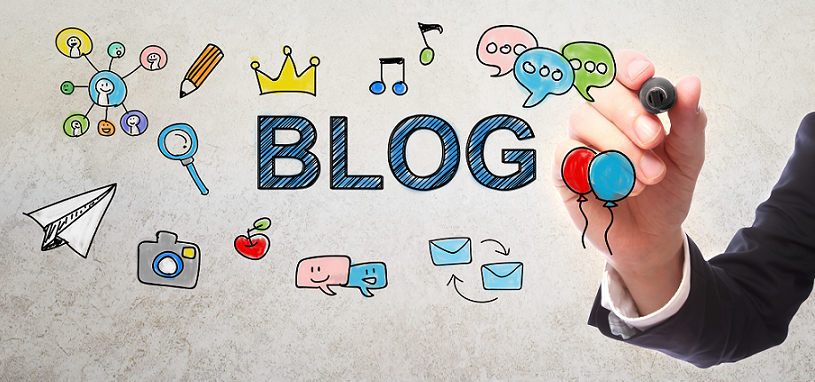 8. Build Your Email List
This resolution sounds easier than it actually is. After all, aren't all bloggers constantly striving toward building an email list? This year, you'll be different. Your goals this year will be specific, actionable, and realistic. Don't just say you want to "build your email list." Decide how you're going to do it.
Example: By December 31, 2016, I'd like my email list to reach 5,000 subscribers. To do this, I will run a monthly $100 Amazon gift card giveaway for subscribers to entice people to sign up. Before getting started, you may want to consider cleaning out your current list to delete inactive subscribers. That way, you're starting the year with a clean list of subscribers who truly care about your blog.
9. Read Other Blogs
While this resolution doesn't relate directly to your blog, it's a good goal to strive for. As you read more blogs, your writing will only improve, along with your industry knowledge, and you'll run across countless opportunities to draw inspiration.
Remember to be specific with this goal. If you can handle reading five blog posts per day, go for it! Otherwise if you struggle to find the time, you might set a goal to read one industry-related blog post per week.
10. Act More and Talk Less
It's easy to list your goals for the year. It's another to actually accomplish them. This year, don't just tell your followers what you're going to do with your blog. Act on it! That may mean less time spent on social media and more time behind-the-scenes of your own blog.
 To reach your goals this year, start by outlining the specifics. What product will you launch and when? How fast will your site load, and when should you achieve this goal? How much content will you publish? Then, if you need the help, consider highlighting your challenges through blog posts to keep your audience updated and yourself accountable. A monthly update, for example, can keep you on track. With these New Year's resolutions in mind, you'll hit December, 2016 with "success" written all over your blog. 
Mike Wallagher began blogging in 2009, and since then he's managed over 20 blogs, some with well over 500,000 monthly visitors. He also provides consulting for small-business and startups who are struggling with their businesses to grow bigger.
Want to learn more? Join the conversation and follow us on Facebook, Twitter, Instagram, Google+, and Pinterest.