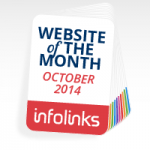 If you're in need of blogging tips, the world (wide web) is your oyster. But with the wealth of information out there, it can be overwhelming to choose a place to begin. Infolinks' October Website of the Month, For Profit Blogging, is a fantastic resource for blogging tips, especially for bloggers with revenue-making in mind. She answered some of our questions to give you a little insight into her success.
Based out of Portland Oregon, Kathleen, the owner and founder of For Profit Blogging began her career with a different blog, Frugal Portland. She began blogging in order to improve her own financial situation, and now between her two sites she has 20,000 page views a month. She believes that anyone can make money online, and she wants to help people on their journey. You'll find fantastic tips and advice on her site from starting a blog to tools you need, monetization and more.

How did you find your way into the publishing world?
I woke up on my 30th birthday, angry that I still had credit card debt. I started Frugal Portland as a way to dig myself out of it, in a public way, and to my surprise, I found my voice, and found a community online. It was the best thing I ever did for both my finances and my career. Now I'm working as a blog manager for a company that works with other companies to build their inbound marketing programs. I was able to turn my hobby into my career!
What is your favorite thing about your job?
Working in my pajamas. Second favorite? Working in new technology to help other people reach their goals online.
Where do you see your site in 5 years?
Frugal Portland will be focused on the same topics: frugality, minimalism, saving 50% of your income, and being in complete control of your own money. For Profit Blogging will have a course and a conference, and be a great resource for anyone wanting to make money online.
To what do you attribute your site's success?
Consistent work, and genuine relationships with other bloggers.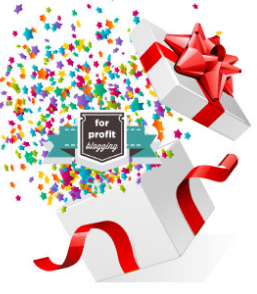 What tips can you give people thinking of entering the publishing world?
Find your voice, find your friends, and write as often as you can.
What are your "dos and don'ts" for people thinking of starting a website?
Don't start on the free version of WordPress, or worse, Blogger. Take it seriously from the beginning and you'll be surprised at what happens.
What is your overall experience with Infolinks?
It's easy to use, that's for sure. And one of the fastest ways to make money.
Why did you choose Infolinks?
I got emailed out of the blue, and decided to give Infolinks a whirl!
**Just another two Websites of the Month until the end of the year! Stay updated with everything Infolinks on Facebook, Twitter and Google+.