It's high time marketers pay extra attention to the lead generations forms. After all, these forms have turned into a hot spot for converting visitors into leads for any business.
How do we know that? Well, for one, Expedia gained $12 million in profit by removing just one field from its form.
An optimized lead generation form is a welcome mat. It feels like a logical next step, it doesn't raise any red flags, it's intuitive. It doesn't interrupt your visitor's flow.
People that succeed with their lead forms do two things very well: First, they identify how to optimize leads forms to get positive results.
Second, they analyse a handful of live form examples and critique to learn and put the learning into practice.
But you're probably wondering: "How do I find such examples and case studies to turn my lead forms into conversion heavyweights?"
Well, today is your lucky day. Following are 3 crazy lead form case studies that will help you optimize your lead forms right now!
Okay, let's face it! Most people are picky about what they subscribe to. They come across dozens of lead capture forms trying to get their emails and contact details, but they don't subscribe to them all. Why?
It's not because visitors are deliberately playing that too difficult to be acquired status, but because most sites don't do a justifiable job when it comes to tempting visitors' to voluntarily filling out their contact details in the lead gen forms.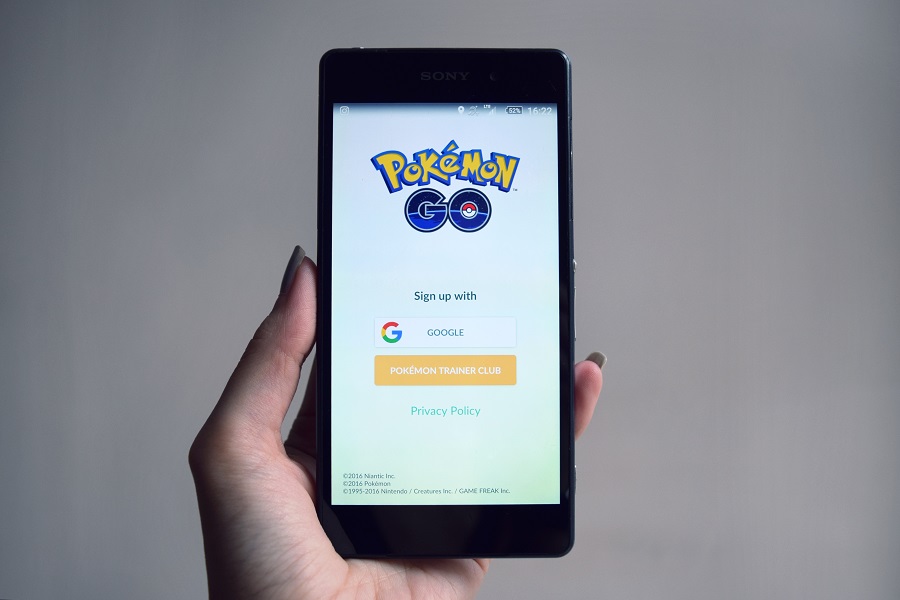 Wondering how to generate leads by optimizing your capture forms in no time? Are there too many fields in your form? What about the form layout? Will removing captcha help reduce friction?
Well, today I'm going to make it easy for you.
Such non-converting lead generation forms may have a number of problem areas. This post will address 5 such lead generation form problems/challenges to make it easy for marketers and e-commerce businesses to optimize their forms to better engage prospects and turn them into customers.
1. Number of Form Fields – Expedia Case Study
By dropping just one field from their lead generation form, leading travel company Expedia was able to increase its profits by 12 million.  
The analysts at Expedia while studying how different users interact with their forms realized that the field "Company name" was confusing the readers.
They thought that they had to fill in their Bank name and there were a few who went ahead also doing the same. However, after failed transactions, the users eventually abandoned the site.
The team of Expedia was rather quick in noticing the reason for the frictions and removed the field immediately.
Take a glance at both the original and new version of Expedia's form.
Key Takeaway: The number of fields in your lead generation form should be as less as possible and should not create any confusion amongst the users. Try to keep it simple for more conversions.  You need to understand how users interact with your forms. For instance, if you have a dental jewelry shop, you can ask your site visitors if they have tooth gems or not and ask them to provide their email address.
2. The Length of The Form – Marketo Case Study
Marketing automation company Marketo tested forms having five, seven and nine fields. The shortest form with only five fields was the most effective one, producing an average conversion of 13.4% than 12% and 10% in the other two respective forms with seven and nine fields.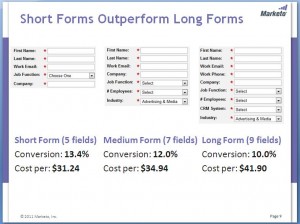 The five-field form asked for:
First Name
Last Name
Work Email
Job Function (with dropdown menu)
Company
The seven-field form added the "Employees" and "Industry" fields.
The nine-field form added "Work Phone" and "CRM System" fields to the existing form.
Result:
The shortest form with only five fields showed a conversion rate of 13.4%, with a cost-per-lead of $31.24.
The seven-field form dropped the conversion to 12% and increased the cost of a lead to $34.94.
The nine-field further lowered conversion to 10% and cost-per-lead jumped to $41.90.
Key Takeaway: Shorter forms are more effective in attracting people to fill it as compared to the lengthy ones. You can include just the important information you need from your visitors. However, while you decide the length of your form, don't forget to place your company's custom logo design at a prominent place on your page so it makes a great impact in readers' minds.
3. Mobile Optimization – 33sticks.com case study
An A/B test done by 33sticks.com proved that optimizing your lead generation form can have a great impact on the conversion rate.
This test was served to 8,000 mobile users from the United States, over a period of 14 days.
Have a look at the screenshot of control or the unoptimized lead gen form by 33click.com: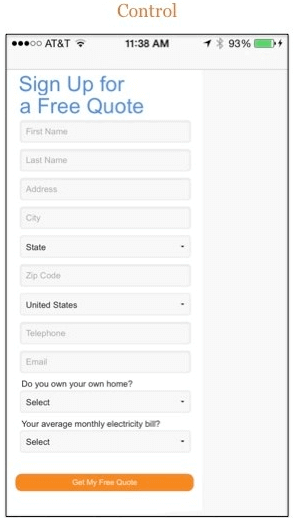 In order to optimize it for mobile and make it more user-friendly, the company reduced the number of fields and changed the font size. Take a glance: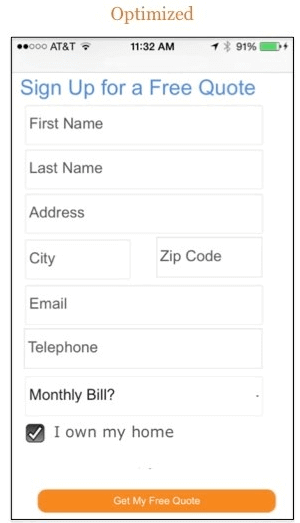 Result: The optimized lead generation form increased the conversion rate by 67% as against the unoptimized.
 Key Takeaway: An article published in Truconversion reveals that more than 1.2 billion people access the web from their smartphone and mobile devices and every 4 out of 5 consumers use their mobile and smartphone devices to shop. Therefore, make sure that you design an optimized lead generation form for a better conversion rate.
Also, remember, website visitors are 51% more likely to do business with an online retailer who has a mobile site.
The Bottom line?
Provided better mobile experience to your visitors for more leads.
Moreover, you could also A/B test different form layouts on others pages of your site such as your homepage, landing page, website link page etc.
An article published in Inboundnow reveals that the vertical layout seems to be more appealing to consumers than the horizontal one.
Conclusion
No matter what you do, don't just replicate the success of others. Do your research, run the tests to reduce frictions in your form. Remember, the lead generation form optimization is just like any other type of optimization. You'll need to conduct conversion research to identify points of friction and brainstorm for a clear and actionable hypothesis. Finally, you'll need to run your tests, analyze and reduce the friction on your lead capture forms.
Author Bio:
Campbelljof is a Creative Head for Designhill, as well as a blogger and designer. He writes on topics concerning design, eCommerce, start-ups, digital marketing, and interactive content. His creative work has earned him several laurels over the years.