How do I integrate the Infolinks script on my Joomla site?
Infolinks offers Joomla publishers an easy-to-use plugin that lets you instantly integrate Infolinks ads to your blog or website pages. Visit the 'integrate' tab in your Infolinks account to easily add the widget to your site.
Installation guide:
Download the Infolinks Joomla plugin for Joomla
On the Joomla administrator control panel choose Extensions and then Extension Manager.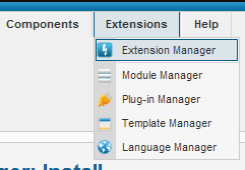 Choose the Infolinks Joomla Module zip file and click on the Upload & Install button.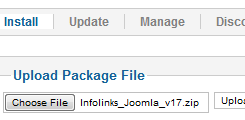 From the top menu choose Extensions and then Module Manager. Now click on the new Infolinks Ads plug-in.
Now update your Infolinks Publisher ID (PID) and Website ID (WSID) in the plug-in settings page.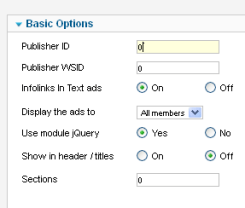 Choose a position and set the module assignment to "On all pages" and enable the module. Then save the changes.

To locate your Publisher ID (PID) and Website ID (WSID), please login to your Infolinks account and visit the Account tab. That's it! Infolinks ads should appear on your website instantaneously.