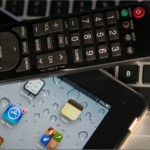 We're all well-aware of the mobile market increase, but that's not the only place that websites are appearing in increasing numbers. Besides smartphones, there are plenty of other tools for surfing the web: laptops, tablets, smart TVs, you name it. Long gone are the days of the one-track-minded consumer and viewer. Instead we find ourselves trying to appeal to the new norm, "media multitasking".
We're all guilty of this. We sit and watch TV while surfing the net on any one of our devices, or even several at a time. Or maybe you're sitting with friends each surfing on your own phone, sharing information. Either way, if we have the option, our attention is spread out in more places than one.
What does this mean for you?
With attention spread so thin, it's important that your content be better than ever. Competition is forced to gear up as the platforms we view on increase and ease of usability becomes mainstream.
Use the following to guide you into the future of multimedia attention deficit disorder:
Make sure your content is fresh and smart – original content draws in more readers.
Switch up your content with creative visual – add pictures, videos, memes and more.
Link to your blog or website on all social media platforms – spread the good word about your good work.
Attend conferences and network whenever you can – there's plenty to be learned from your peers and your site will reach a bigger audience.
Go mobile – a slow-loading website on a mobile device is no way to treat your loyal readers.
Engage your fan base – ask your readers their opinion and get them involved in your site, they'll be more likely to return to see what you're up to.
Engaging today's audience has never been tougher, but that does not mean it can't be done. Focus on the above mentioned tips and you'll find your site among one of the many surfed during multimedia time, which for most people, is all the time.
What do you do to make sure your site is worthy of media multitasking? Share with us on Facebook, Twitter and Google+.