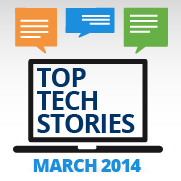 March was a very active month in the tech world, that why we here at Infolinks want to be sure all of you stay in the loop with our rundown of the month's top stories from around the world. From the annual SXSW conference showcasing the future of the industry and the the top social networks efforts to protect their users from the NSA to the possible return of the most addictive mobile app of all time.
Top Tech News March 2014
SXSW 2014 Summary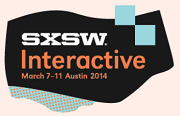 Originally an indie music and film festival, the annual SXSW interactive conference in Austin Texas now draws more than 30,000 people, more than both the original music and film portions of the festival. The festival is known to be a major trend setter, with both Twitter and Forsqaure being launched in SXSW in recent years.
Even though this year's event was marred by a car crash in which a drunken performer, who was speeding away from police, rammed his car into a crowd outside one of the venues, killing two people and injuring dozens, this year's takeaways are clear: Bitcoin and weird gadget glasses and watches are here to stay.
The New Facebook Business Page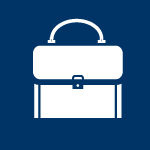 A lot of news has been coming out of Facebook recently, after its recent algorithm change, introduction of video ads and the demise of sponsored stories, many page owners have complain that their organic reach has almost disappeared. Even though Facebook has not responded, they did present a total redesign of Facebook Business pages. The big news: A new "pages to watch" tool.
Are Facebook and Gmail fighting back the NSA?
Following the recent NSA "data collecting" scandal, a lot of people have been very critical about how easily companies like Twitter, Facebook and Google were giving away private user information to the U.S government. That's why recent reports suggest that Google is doing its best to put a lid on the NSA's prying eyes by using enhanced encryption technology.
Meanhile recent reports sugest that Mark Zuckerberg phoned the president when he read recent reports that the NSA was using fake Facebook websites to intercept the social network's traffic and infect private computers with surveillance software. But Joe Sullivan—the ex-federal prosecutor who now serves as Facebook's chief security officer—said the company has now steeled its online services so that such a ploy is no longer possible.
The Return of Flappy Bird?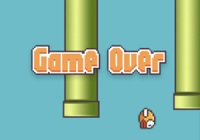 All you mobile gamers who have been itching to fill the void left behind by impossibly frustrating game Flappy Bird may soon have reason to rejoice. Maker Dong Nguyen plans to bring back the app, but does not say when. In response to a tweet asking if he is going to put the game back in the App Store, Nguyen said, "Yes. But not soon."
Flappy Bird was available on Android and iOS and saw more than 50 million downloads, making Nguyen an estimated $50,000 a day, according to Rolling Stone. However, Nguyen took the game down in February, citing ruined lives (including his). No reason has been given for Nguyen's recent change of heart, but we can imagine that considerable source of income could be a tempting factor. Nguyen appears to also be working on another vertical flying game called Kitty Jetpack, according to Gawker, but has not announced an anticipated launch date.
Want to stay up to date with everything new in the digital world? Be sure to follow Infolinks on Facebook, Twitter and Google+