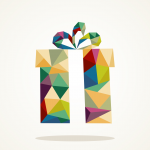 Thank you, Infolinkers! We definitely felt the love over Thanksgiving. We are so thankful for the wonderful response and kind words we received in response to our Thanksgiving giveaway. Thank you for participating and taking to Twitter to share your thoughts. As promised, we picked three winners to receive an Amazon.com gift card, and just in time for the holidays.
Congratulations to @UlpiEdub, @According2Mandy, and @ryancsf! See their tweets below. They'll each be receiving an Amazon.com gift card to enjoy for the holidays, or however they choose!
Some of our other favorites can be seen here:
Thank you again to all of our participants! We really enjoyed reading all of your tweets. And thank you to all of our Infolinks publishers, we appreciate you all!
Show us some more love by liking us on Facebook, following us on Twitter and keeping in touch on Google+, and Pinterest.