Our November Website of the Month is a wonderful success story. From one site to several, this brother and sister team created enough revenue to help them live the lifestyle they always wanted. They hit the ground running with in 2004 (Coolest Kid Birthday Parties), leading to more and more successful websites. We caught up with the owners in order to share their story, and tips, with you.
Based in Israel and the US, website owners Elad and his sister Tamar are dreamers. They dreamed of opening a website to create an income for themselves in order to follow their own individual passions. Currently their most prominent websites are Coolest Homemade Costumes and Coolest Birthday Cakes. Across all sites they usually average about 20,000 visitors a day, but this can grow to over 150,000 visitors a day, depending on the season.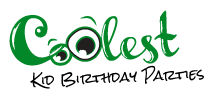 How did you find your way into the publishing world?
I started off building websites for other people, but I'm not the technical type and back then it was all html-based. I "bumped" into a company called SiteSell that offered a very powerful platform for building websites. They have been my mentors ever since and I frequently follow their method for building successful websites.
What is your favorite thing about your job?
I have the freedom to do what I want since I work from home. I've been doing it for 10 years now and I also have the privilege to have been a work-from-home dad since my girls were born. My eldest is now 13 and she doesn't really know what it's like to have a father that goes to work in the morning. I'm pretty much always around for them.
To what do you attribute your site's success?
Tamar and I are an awesome team! Together with our site's platform that gave us a push-start into this world, we were able to build our successful sites and see them grow continuously.
What tips can you give peoplethinking of entering the publishing world?
It takes time, but I really do believe that even today, when it seems like there are a zillion websites and there is no more room for new ones, there actually is just as much chance to succeed. It may take a little longer, but so long as more and more people worldwide are connecting to the internet, more and more new niches can be uncovered. It's all a matter of believing in yourself, staying focused and not giving up even if it's taking more time than you hoped it would.
What are your "dos and don'ts" for people thinking of starting a website?
Do start a website and follow your dream of having an online business. Don't give up. You'll figure out all the rest as you move ahead.
What is your overall experience with Infolinks?
Infolinks is great! We started using Infolinks about 3 or 4 years ago and it's been on our main sites ever since. The Infolinks team continuously offers us not only great support , but also new features that really help us better monetize our sites.
How is Infolinks different than other networks? Why did you choose Infolinks?
I haven't used any other in-text networks. I was lucky enough to hook-up with Infolinks right from the start, and when something works well for you, there's no reason to change it.
There's just one more month until we conclude this year's Website of the Month and select a Website of the Year!
Are you following us on Facebook, Twitter, and Google+? What are you waiting for!