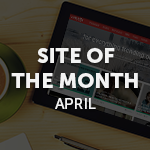 It is no secret that 'viral content' is the the biggest buzz word in the online publishing world, with countless sites  trying to get users to click on funny videos, memes and polls. Yet, only few of these 'viral sites' are successful in creating a real online brand that gives users a fresh look at all of the content being shared online. This month's website of the month, WittyFeed, has done exactly that.
Founded less than a year ago in Indore, India, WittyFeed already averages 1.5 million unique visitors each day with what editor Vinay Singhal calls "a charticle platform for everyone who loves to express, read, write and explore".
Infolinks Website of the Month, April 2015: WittyFeed

How did you find your way into the publishing world?
It was early 2011 when we were first introduced the Facebook pages and the power of social media. Slowly we figured out our way in monetizing our audiences on social media and create our first content website. At the same time we were introduced to Infolinks, Google Adsense and all other ad networks and the whole publishing world.
What is your favorite thing about your job?
Owning a  content website like WittyFeed allows you to make an impact on people who read your content. We have 1.5 million+ people visiting our website and consuming content. At the same time you get to know people from so many different countries, culture and languages. It is so fascinating to see such a diverse world and even more to get to know it.
Where do you see your site in 5 years?
We would like to create our own space in such a huge content industry with players like Buzzfeed and Diply. With our unique model of traffic acquisition, ideally we would like WittyFeed to be known as one of the best website for viral content all around the world where we will be counted along with the best in the industry.

To what do you attribute your site's success?
I think that the secret to the success of WittyFeed is our great content and along with our unique approach of acquiring traffic from different social media channels.
What tips can you give people thinking of entering the publishing world?
It's very important to find your audience and when you do it's even more important to understand them and their needs of content consumption. Having great content is also very important but it won't matter if you don't have an audience to read it.
What are your "dos and don'ts" for people thinking of starting a website?
Don't start because everybody is starting a website. – Create some value for your user and they will stick to you. With ever increasing numbers of websites for content, its very important to create your own space in reader's time spent on web.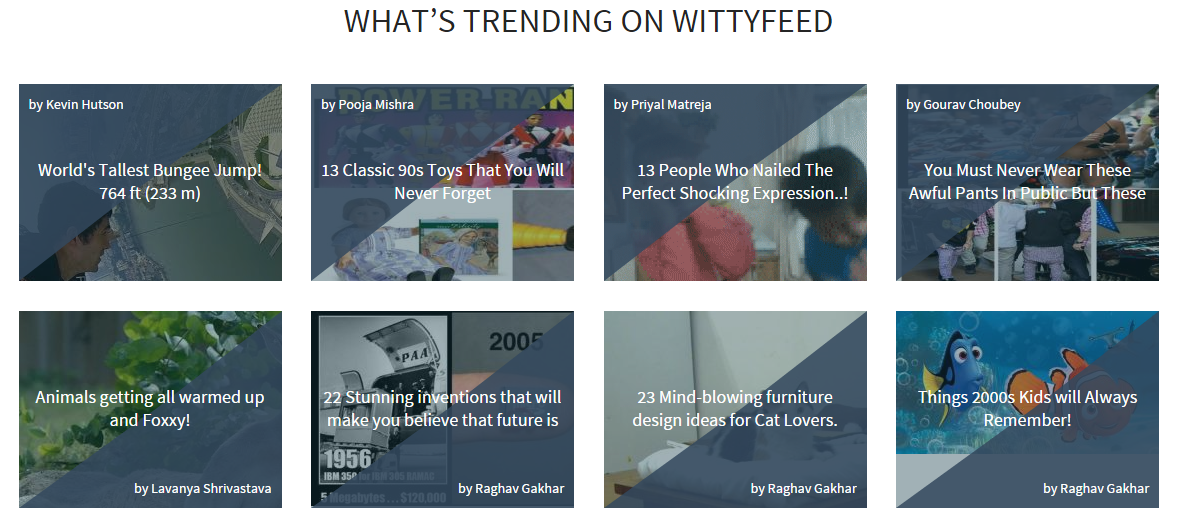 What is your overall experience with Infolinks?
Our experience with Infolinks has been great and it was topped with amazing response by our account manager throughout the relationship. We were able to hit our targets on time and we always got a response when we needed one.
How are we different than other networks?
You create your own inventory. You provide great customer experience.  Infolinks cares about their customers and I just love this part of your service more than anything else.
Think your site is interesting as WittyFeed?
Do you think your site has an amazing story like WittyFeed? Want to be featured in our blog? Let us know via Facebook, Twitter or Google+ and you might win our "website of the month award". Check in with our blog in the upcoming weeks as we continue to feature in-depth interviews with the leading websites around the world.