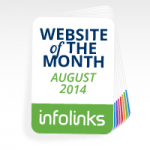 Named one of the most influential black men in America by the National Urban League, Farrah Gray was a self-made millionaire by the age of 14 and received an honorary doctorate when he was only 21. Today, he is the CEO of Farrah Gray Publishing, a Las Vegas-based media outlet that reaches more than 2 million people daily.
Gray is a social media power house, combing his vast journalistic background and entrepreneurial knowledge into a vibrant social following of more than 1.5 million users on his Facebook page alone.
How did you find your way into the publishing world?
I started the website back in 2004 more as an information site about me, my books and my speaking engagements. In due time I started developing Farrahgray.com into a personal blog about entrepreneurship and personal finance, and I saw that my audience started to grow very fast. So, coming from a journalistic background, I saw the opportunity and more importantly the void that my site was filling, so since the beginning of 2014 I decided to start dedicating a lot more of my time to this project.
What is your favorite thing about your job?
First of all, I love being part of the citizen journalism revolution. Today you don't have to work in The New York Times or Wall Street Journal to make yourself heard. Today any person in the world can become a leading expert in any field he chooses.
The second part is that I was never an office kind of guy. Even when I opened my first office on Wall Street when I was a teenager, I just never enjoyed sitting in the office. That's why the independent publishing lifestyle suits me so well; I can influence and communicate with people all over the world straight from my phone.
Where do you see your site in 5 years?
My ultimate goal is to make Farrahgray.com a "Huffington Post" kind of site. I think the site should grow via contributors from all around the world, making it a global hub for many more categories. I also think that we will be a lot more video focused. So I think we will keep informing and entertaining people, just on a much wider range of subjects.

To what do you attribute your site's success?
Well I think that my biggest trigger is my massive social following of more than 1.3 million people on Facebook and countless on Twitter and other networks. But, that following is not something I built from scratch on social media.  My core loyal following is something that took me years to build as I have been doing this since I was nine years old, almost twenty one years ago.
What tips can you give people thinking of entering the publishing world?
I think that the most important aspect that many new publishers overlook is the importance of building a strong email subscriber list, because an email subscriber is the most value asset you can own as a media outlet.
People always talk about their Facebook and Twitter following or SEO ranking, but these are all platforms that you do not own or have any actual power over their changes. A large email list is there even if Google changes what they consider "good content" or if Facebook reduces organic page reach as it has been doing in the past year.
What are your "dos and don'ts" for people thinking of starting a website?
Do's
–          Only stay true to the content that interests you
–          Don't rely only on followers from Facebook and YouTube
Don'ts
–          Don't think you are going to get rich overnight. It will take several nights.
–          Don't think about design, rather user experience and user friendliness
What is your overall experience with Infolinks?
I love it. I love how Infolinks integrates seamlessly into my site and until now has been phenomenally lucrative for my site.  I definitely think that Infolinks is a must have for anyone who is looking to monetize their site!
How are we different than other networks?
I have worked with several other advertising solutions, and I feel that Infolinks ads are much less intrusive. The link format of the ads makes them much more relevant, and also Infolinks works amazingly with all other advertising platforms.
Download Farrah Gray's free eBook Comfort Is the Enemy of Achievement here.