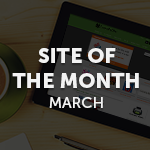 Couponing (thanks to people like Coupon Dad) has taken over the checkout lines and online shopping carts in record numbers and savings. With mobile and internet coupons gaining popularity, discounted prices are a hot hobby across all ages and incomes, especially folks in their 20s and 30s, making coupon sites one of the fastest growing categories in the online publishing world.
Zack (aka – Coupon Dad) along with his wife Sandy from San Antonio, TX, scour the internet and work with major retailers looking for the best deals around. Originally started as "Retail Savings Online" in 2009, Coupon Dad averages today around 500,000 unique visitors a month, and is a major hub for families trying to shop smart and save money.

Infolinks Website of the Month, Feb 2015: Coupon Dad
How did you find your way into the publishing world?
At the time I was working in an office as Director of a Sales & Marketing company and the idea to build a coupon site actually came from my sister-in-law who was living with us at the time. She was a big couponer, so while I built Coupon Dad she supplied the content for awhile. The site really started to take off and it wasn't long before I was able to leave my job and focus on the site full time.
What is your favorite thing about your job?
Seems like the obvious answer, but the fact that I can work from home and have some what of a flexible schedule. It allows me to be here for my family. My wife has had health issues the past few years and I don't know what we would have done if I couldn't be home to help her. We also have 4 children so it is great to be able to be around for them too. I missed out on many things when I was working a ton of hours in Corporate America and having to travel a lot.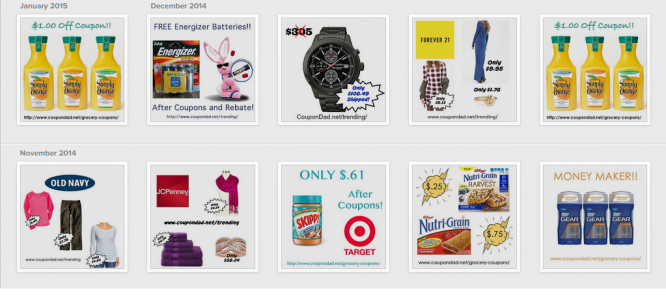 Where do you Coupon Dad in 5 years?
Some days I hope that Coupon Dad can keep growing and become as large as some of those huge coupon sites out there. Or to be sitting on a beach in Tahiti because one of those sites decided to buy us out LOL. But really I'm happy that the site supports us and allows me to still have a good quality of life and time to spend with my family.
What is your overall experience with Infolinks?
I love how Infolinks is keeping up with the latest trends. They are always developing new products to meet the needs of their publishers and advertising partners. Not only the current needs but anticipating what we will need in the future. With Infolinks, I don't feel like just another number on their client list.
How are we different than other networks? Why did you choose Infolinks?
When I look at working with a advertising company I have a few things I look for:
 I want to work with a company who spends the time to understand my site and offer suggestions and optimizes the ads for my traffic. Not only in the beginning, but throughout the partnership.
I also need their ad tags to be efficient and not effect my site speed.
Lastly, I also want timely payments. Nothing worse than having to track down money that is owed to you.
Infolinks does all of this! One of the better ad networks out there and I have worked with a lot.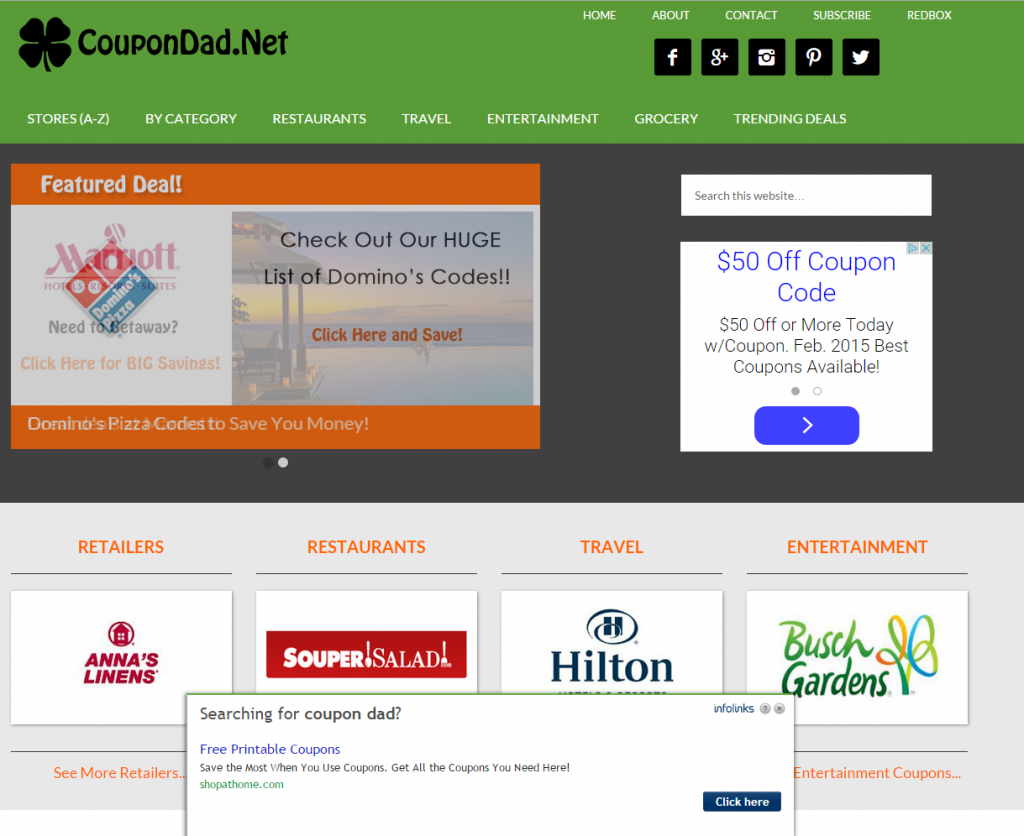 To what do you attribute Coupon Dad's success?
I really think that it is a combination of two things. The first being my technical background which has allowed me to keep enhancing the site, keep it running smooth and being able to understand SEO. The second I think is the fact that I am a dad / guy in the couponing world. There aren't many and I think that it caught peoples attention.
What tips can you give people thinking of entering the publishing world?
First you really need to have a site where you are passionate about what you are doing. If you aren't it will be hard to be successful. Your passion comes through in what you do and that is what readers gravitate too. Second, if you aren't a technical person, make sure you find someone who can help you. The content is a big part of the site but user experience is just as important.
What are your "dos and don'ts" for people thinking of starting a website?
Do's
Be mobile friendly. This should be one of your primary focuses now.
Have a short, easy to spell, easy to remember domain name. Spend some time on this.
If this is your first time then find someone with experience and ask for advice. Will save you a lot of headaches.
Dont's
Cheap out when it comes to hosting. One of the most important parts of having a website. You get what you pay for.
 Start a coupon site. We don't need anymore of those 😉 LOL
Think your site is interesting as Coupon Dad?
Do you think your site has an amazing story like Coupon Dad? Want to be featured in our blog? Let us know via Facebook, Twitter or Google+ and you might win our "website of the month award". Check in with our blog in the upcoming weeks as we continue to feature in-depth interviews with the leading websites around the world.