Many marketers are scratching their heads trying to figure out how to deal with all the changes coming out of Facebook. The big algorithm change, the introduction of automatic video ads and the killing of "sponsored stories" are all part of Facebook's efforts to show that they are not past their peak. In order to do so, Zuckerberg has to show the market that Facebook has the abilities to grow in size and revenue.
Facebook Algorithm Change:
Since Facebook tweaked the News Feed algorithm last December, posts from brand pages have been appearing a lot less often. Many brands noted it and Facebook even admitted it. Furthermore, a sales deck from Facebook highlights the social network's recommendations that the lack of unpaid appearances of brand pages on the News Feed, known as organic reach, could be reversed by increasing ad buys on Facebook.
What Does That Mean for You?
Facebook's official reasons for this algorithm update "is to show the right content to the right people at the right time so they don't miss the stories that are important to them." So how does Facebook define what is "high quality content"? The new system uses over a thousand different factors, such as how frequently content from a certain Page is reported as low quality (e.g., hiding a Page post) and whether the fan base for a Page overlaps with other high quality Pages.
The End of Facebook "Sponsored Stories"
Another for Facebook's attempts to increase ad revenue is the upcoming elimination of sponsored stories this April. The problematic ad feature has got the company in several legal troubles due to privacy issues. Sponsored Stories created a social endorsement for ads. If a Facebook user liked a product or checked into a restaurant, that action along with the person's profile picture could appear as an advertisement in their friends' Facebook news feeds.
What Does That Mean for You?
The sponsored stories will have a slightly different social context beginning from April. All the posts that show your friends have liked the pages of products will simply show up as Facebook advertisements. Some reports from Facebook show that the social network will include "social contexts" as its major strategy for advertisement. "Social Contexts" are themselves types of sponsored stories that eliminate the need for having any kind of standalone sponsored stories.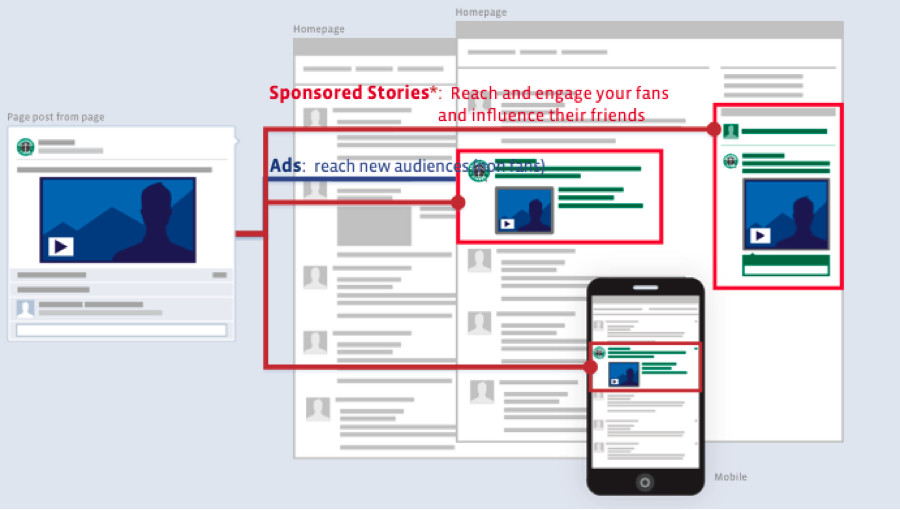 Facebook Launches Video Ads:
One month ago, Facebook began rolling out video ads to users in their News Feeds. These ads will only be 15-seconds long and will be muted by default, as there is nothing more frustrating than videos that auto-play and not being able to shut them up. The ads will also not be very mobile friendly, as users are very protective over data charges. To account for this, Facebook has allowed users to opt out of having video ads auto-play when users aren't connected to WiFi.
What Does That Mean for You?
Facebook hasn't really publicized this, but the initial roll-out is only available to advertisers with an annual spend of $1MM or more. This gives small businesses a great opportunity to cheat a little bit and see what the big guys are doing before needing to develop a strategy and creative of their own. What this does mean is that as getting into your audience's news feed is getting harder; you will soon have a brand new visually attractive competitor for people's attention.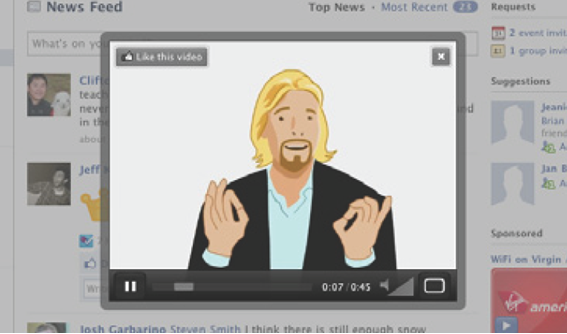 Want to stay up to date with everything new in the publishing world? Follow Infolinks on Facebook, Twitter and Google+ as we continue to roll out our "website of the month" award featuring in-depth interviews with some of the leading websites in the world.