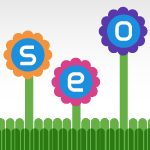 April is among us and with it the hope of spring and sunnier days ahead. While this means a big spring cleaning at home for a lot of people, it should also mean freshening up your blogs. While you may be thinking to yourself that the regular site maintenance you keep is good enough, when was the last time you gave your site some fresh SEO or written a new plan?
Search Engine Optimization is one of the most important parts of building a website. With a good SEO plan you can increase the traffic to your website.  Creating and implementing a SEO plan allows Google and other search engines to crawl your website and see if it is a relevant search result, and you want your site to be a relevant search result! Check out Google's SEO starter guide for more information.
As usual, Infolinks is here to provide you  with some assistance. We scoured the net to bring you the most essential tools to help you bring your SEO plan up to date.
SEOmoz on its own is a great place to start, its and excellent resource for all things SEO and has tremendous amounts of information for all to glean from. If you're looking for a bit more, SEOmoz Pro is your one-stop shop. Have a specific question or looking for something you can't find elsewhere? Just turn to the community forum.  Not only is the forum full of others ready and willing to help, SEOmoz guarantees that your question will be answered, if not by the community than by a SEOmoz professional. Now that's service. Tools, resources and software to manage your SEO campaigns are sure to get your plan off the ground and running.
SEMrush is a place where SEO planning finds great tools and marketing professional find great resources. SEMrush was created by SEO/SEM professionals for SEO/SEM professionals so they are the real deal. Just to name a few of the numbers and tools you can expect from SEMrush: AdWords ad copies and positions, organic positions for domains and landing URLs, search volumes, CPC, competition, number of results, and more. Marketing professionals can research how products are advertised and learn the best way to phrase text. This is a great tool for both SEO planning and marketing planning.
Some of our other favorite websites for the latest on SEO include Search Engine Land and Search Engine Journal, each with their own blog to fill you in on SEO tips. SEO Quake is a great on-the-go tool that will show you the SEO parameters of other websites. Make sure this spring doesn't catch you off guard without any updates for your SEO plan.
Do you have a favorite SEO website or resource? Go ahead and share with the rest of the Infolinks community in the comments on our Facebook page.