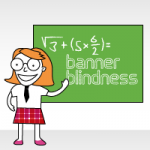 The phenomenon of Banner Blindness has spread far and wide and continues to do so on many different mediums. It has become such a hot topic that it reached and caught the attention of a junior high school student in Santa Barbara, California. Chloe Gikbarg studied Banner Blindness and created a beautiful display for her the Santa Barbara County Science Fair.
Chloe's unique project caught the attention not only of her teachers but also of the man who helped pioneer the internet ad server. Our CEO Dave Zinman (former GM of display advertising at Yahoo!), has helped keep the internet free of charge for all users based on the advertising model that is used today.
Dave has been working in the online advertising industry for 17 years and we're so proud to have him leading our team. Together with Dave, Infolinks has been studying Banner Blindness and developing products to combat it and keep ads from being ignored. As we mentioned in a previous post, we support a community site, BannerBlindness.org to study this prevailing issue and the broken display advertising marketplace.
While it may be obvious for those of us in the advertising industry to be concerned with Banner Blindness, it does come as a surprise to see a young girl so enthralled. In her own words, Chloe said, "I'm very interested in what researchers call "Banner Blindness." This is when people don't even acknowledge advertisements or the spots where they tend to be on a webpage, regardless of whether the ad is of interest to that person. Also, I find studies using eye-tracking software interesting."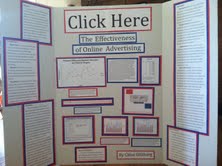 Chloe not only was interested in the pure phenomenon of Banner Blindness but also its effectiveness on males versus females. She surveyed 170 people with the determination to make online banner ads more effective. Needless to say, Chloe won Gold! Way to go, Chloe!
For more information on Banner Blindness, tips, tricks, surveys and studies, check out bannerblindness.org. Like BannerBlindness.org on Facebook and follow on Twitter. Read the original press article here.