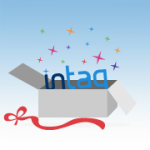 We're continuing the streak of innovation from May when we introduced InFold, by bringing you InTag's new features. We've made it stronger and better than before. With more options for customization and placement selection, the new InTag is bringing in even higher revenue. Choose from even more options, giving you added control and higher earnings.
Customize InTag
More customization options means a better suited InTag for your site. You can either let Infolinks place the ad unit for you, or manually place it yourself.
With this option, you can choose to have InTag appear once or twice on each page. If you want InTag to appear once, the option for it to go before your content or after. We recommend placing the unit in a high location, so that users will view it above the fold (at least in the first 1024 pixels of your page height is recommended). However, our best recommendation is to place InTag both above and below the fold, which can increase your CTR by 50%.

If you place InTag yourself you can do so as often as desired and wherever you see fit. Infolinks has tested results and we know that the best location for InTag is above content, high on the page.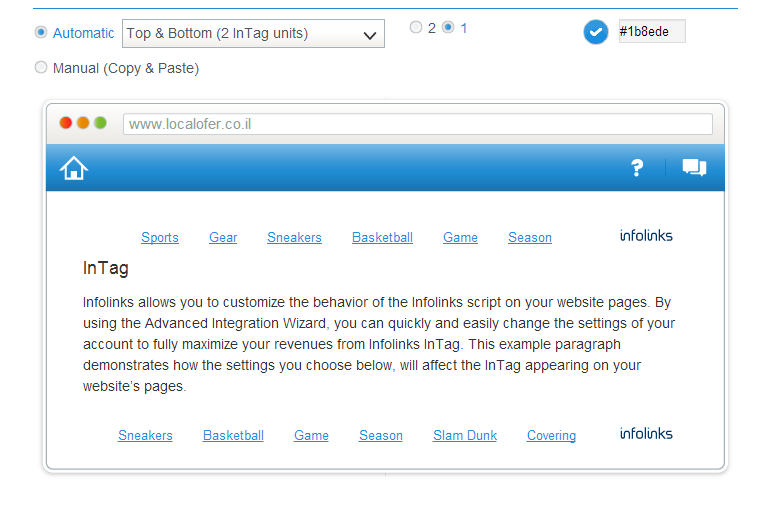 Make more from InTag
Changes to InTag's look and feel aren't just for the overall improvement of its looks. The increase in earnings in a beta-test we ran on Infolinks Lab publishers* was extremely positive.  We measured how often website visitors viewed ads in the top location and there was a 30% increase. There was a 50% increase in ad views when InTag was placed both above and below a page's content. This could translate to a page CTR increase of 20% to 40%.
Go ahead, check it out for yourself and customize the new InTag to your liking. Leave us a comment and let us know what you think. If you are not yet an Infolinks publisher, sign up today to enjoy products like InTag and start making more from your content.
*Are you interested in becoming an early adaptor of new Infolinks products and services? Contact the Infolinks Lab at Labs@Infolinks.com and help us shape the next generation of advertising!