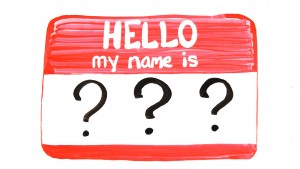 Everyone wants to earn money, and people are working day and night to make that happen. Nowadays, people are starting their own online business as a way to earn money. The ground rule for starting an online business is to begin with getting a website domain.
There are many important factors that you must know before choosing your website name, as it will represent your entire business. If you choose a typical name, people may not remember your website easily, or if you have some unrelated name, some people may misguide and underestimate your business. So, choosing the perfect domain for your online website is one of the most critical parts of any online business.
Picking a Suitable Website Domain
The name of your website may depend on your preferences or the goal of your business. For example, if you want to have a niche website that is good for SEO, as well as helps to target a particular sector of visitors, you can go for Keyword Rich Domain Names, which will be much easier to promote and get targeted traffic.
If you want to create a brand image, you decide on a specific keyword that is related to your business such as Techniblogic and Infolinks.
Now that you have an understanding of how to choose the perfect domain name for your business, let's move on to where you can find unique names.
Below is a list of some of the best free Keyword Rich Domain Name Suggestion Tools that you can use to find the name that best fits your website.
Top 5 Keyword Rich Domain Name Suggestion Tools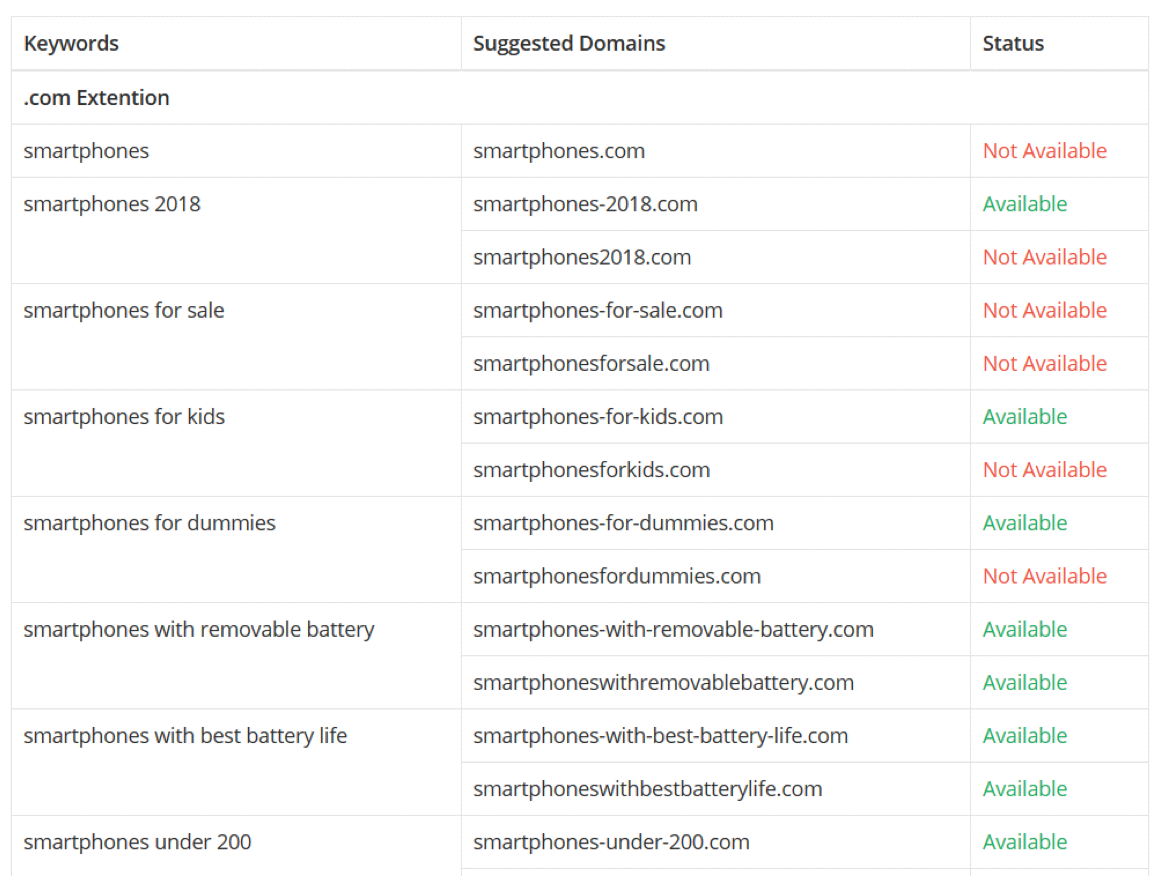 Nimtools.com is number one on the list because of its simplicity and easy-to-use interface. The main feature I like most is that we only have to add our keyword and select the top TLDs, which we want.
To shorten the process, it also shows you the availability of the domain names from the top search keywords. The website will only give you the highly searched keyword rich domain, which is helpful concerning the ranking of the website. It is still in beta stage, but the preliminary feature is working fine.
One of the main features of InstantDomainSearch.com is that it is incredibly fast. This platform will give you different domain name suggestions based on the keywords you search.
You can also find several new domain name ideas here and can directly check their availability. InstandDomainSearch.com also has different types of filters and TDLs that save a lot of your time.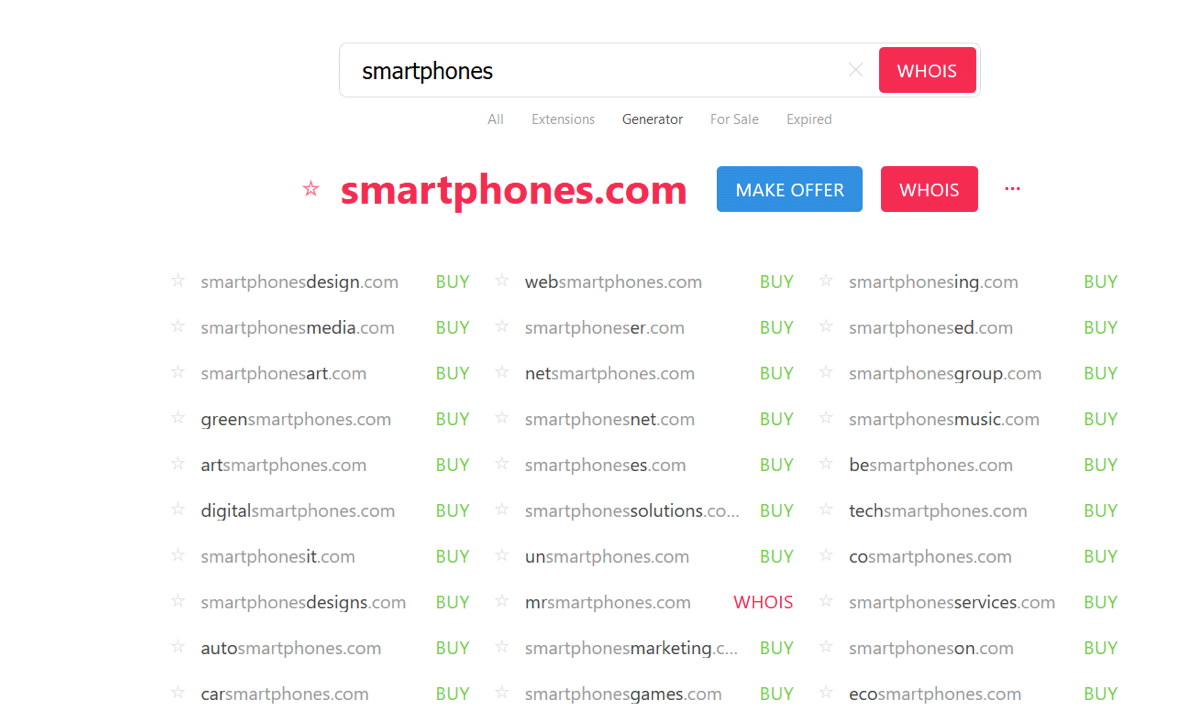 This tool is great because it has almost all the different TDLs and filtering options. It automatically removes the unavailable domains that clean up space, which makes it easy to check all other available domains. One of the best features is that it creates quality suggestions for your domain name that are related to your keyword. You can also filter the maximum number of characters you want in your domain name.

If you want more and more domain name suggestions, then this website is for you.  This website will give you various domain name suggestions with respect to your keyword. They may or may not be meaningful, so you have to filter them. This site is best if you're looking for more and more ideas. You can sit and scroll out the domain name suggestion results. The best part is that it also checks the Twitter handle availability with your domain name.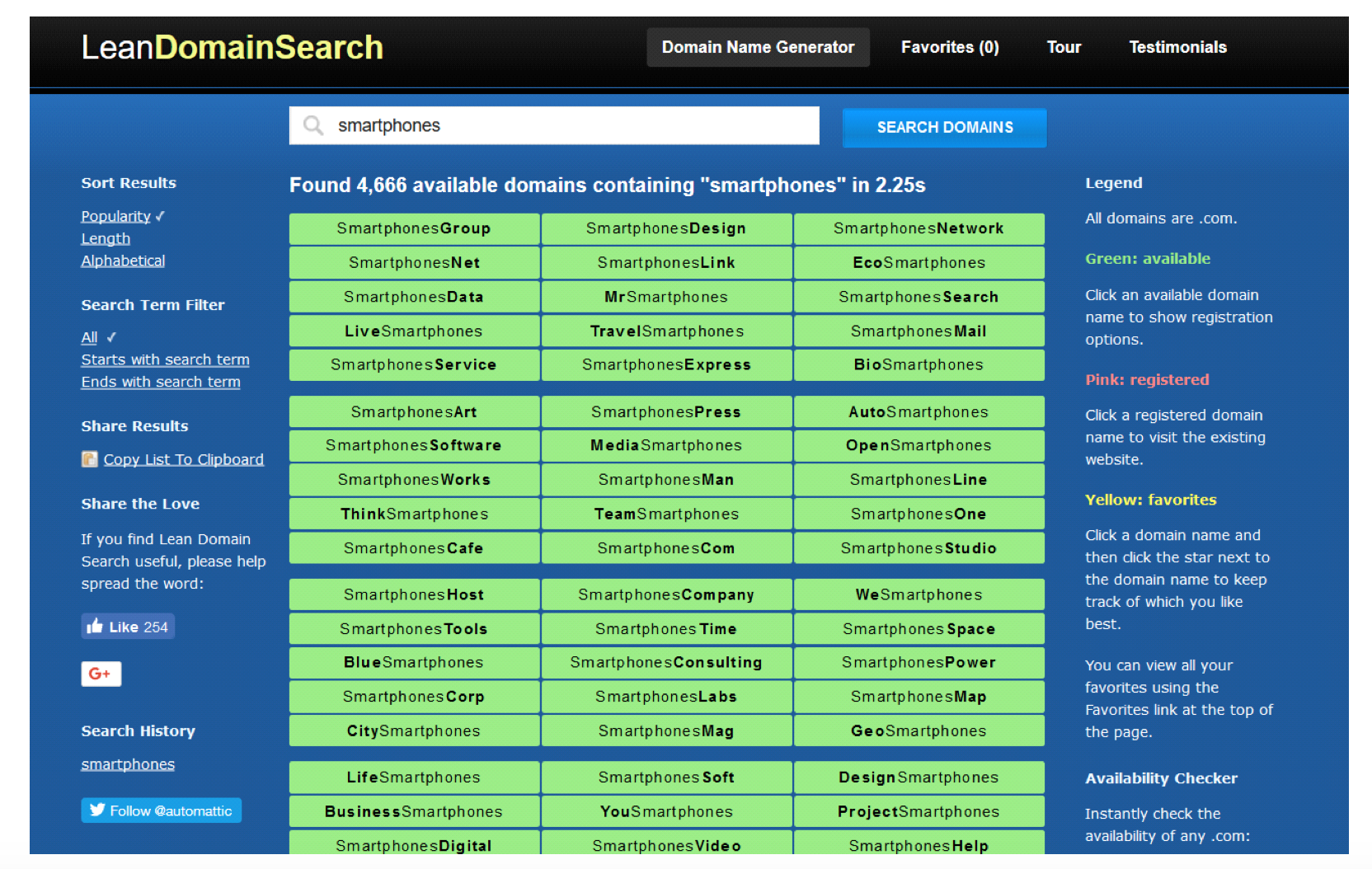 DomainIt.com is a straightforward and easy-to-use tool that suggests different domain names based on your keyword. While it is limited to some TLDs, it is still worth a try. All of the domain suggestions are short and related to your searched keyword. You can also directly buy the domain name straight from the website.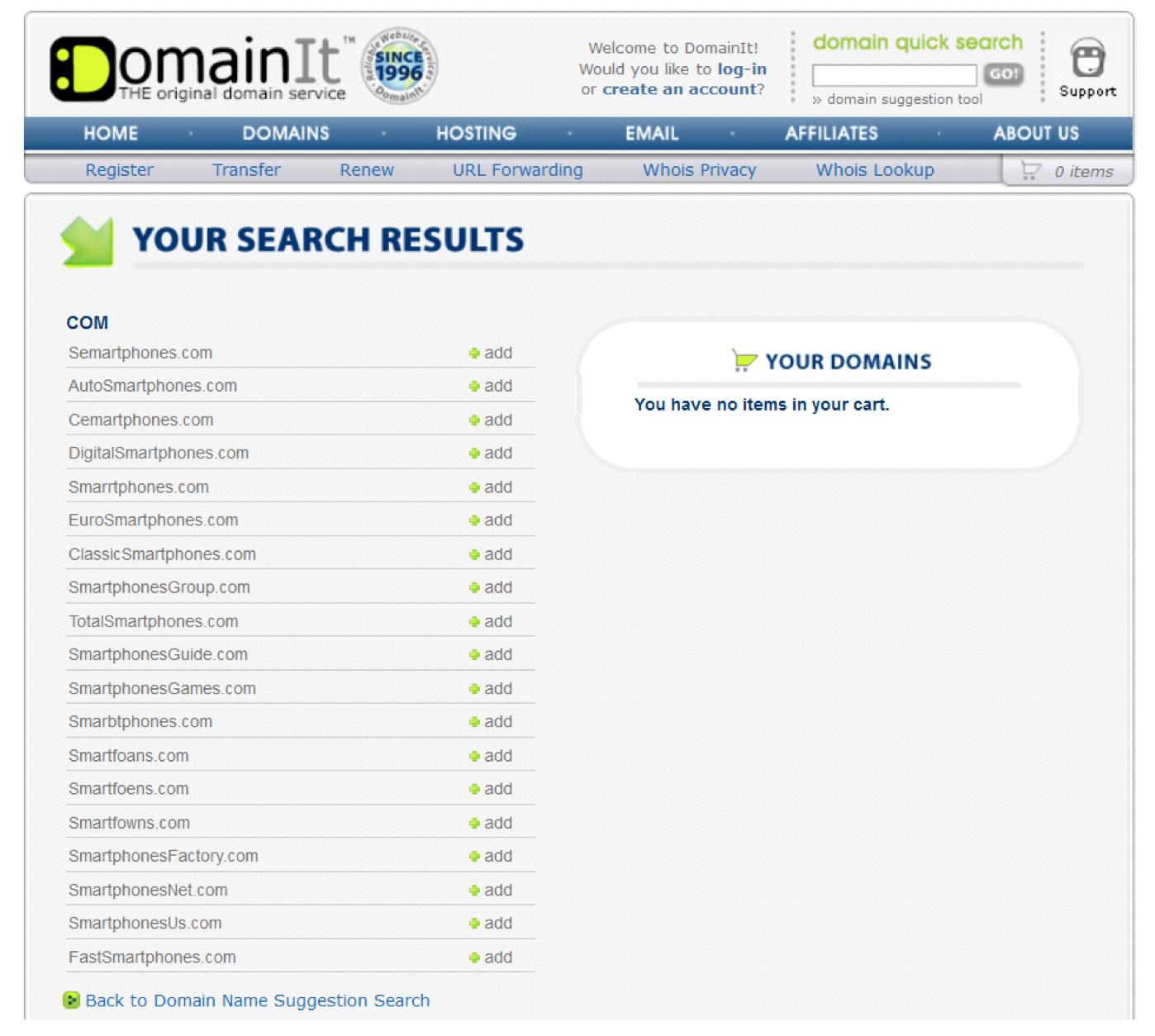 Once you've completed this first step, you'll be on your way to creating a successful online business and earning money.
Once you set up your website, there are many ways you can earn money online. Making money through Intent-Based ads with Infolinks is one of the best ways you can earn money online.
Conclusion:
Always remember to choose the right domain name because it will define your business. Additionally, your domain name should be simple and easy to remember.