In honor of International Women's Day on March 8, we at Infolinks are renewing the annual Women's Day charity by donating $1,000 to charities supporting women's issues, according to our top female bloggers' choice.
The Ovarian Cancer Research Fund Alliance (OCRFA), the largest global organization dedicated to advancing ovarian cancer research while supporting women and their families, and the Campaign for Female Education (CAMFED), which supports education of girls in Africa, are among the charities receiving $500 each on behalf of Infolinks' women star bloggers.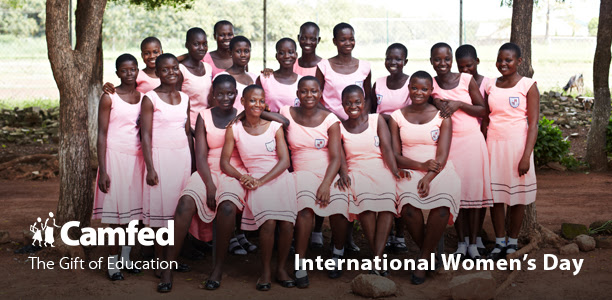 This year we chose to continue to empower our top female bloggers, and selected Ashley Majeski and Stephanie Locsei to elect which women related charities to support. Each donation was bestowed in the name of the blogger who chose the organization, in order to honor women of the Internet and the issues that are important to them.
"I am proud to be a journalist, and even prouder to be a female journalist. I love that through my website, The Ashley's Reality Roundup, I am able to bring laughter and happiness to other women who may be going through a hard time", says Majeski. "Writing about reality TV is a dream come true for me, and it brings me such joy when I hear that someone has had a good laugh after reading something on my site. Let's face it: life can get tough and sometimes you just need to laugh at something silly, like a 'Bachelor' recap!"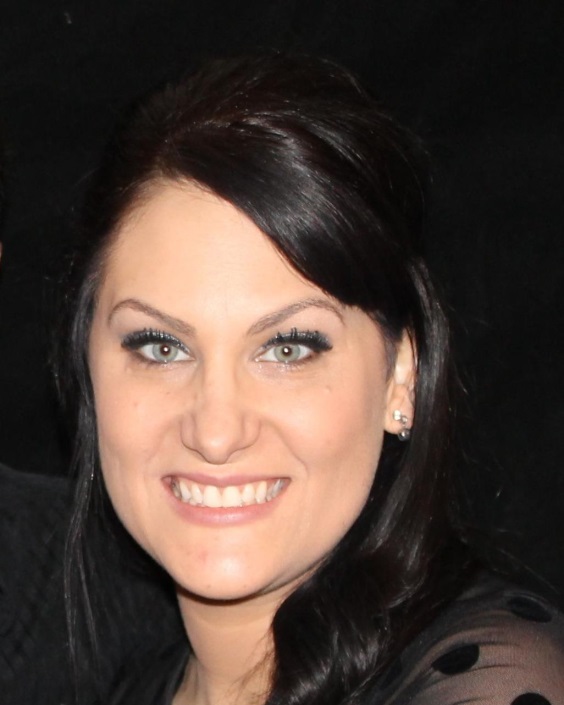 "I run homemade-gifts-made-easy.com with my husband from our home in Cambridge, UK. I started publishing online in 2009, and each year we have grown, now reaching millions of people from all around the world. It has been such an amazing opportunity to build a business based on a topic that I love and to have the flexibility I need to work around my family commitments, and balance my role as a mummy and business owner", stated by Locsei.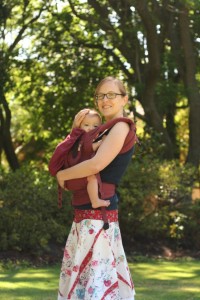 Why did you select this charity?
Ashly: "Infolinks has given me the incredible opportunity to donate $500 to a women's charity of my choice. I chose to donate to the Ovarian Cancer Research Fund Alliance, which is the largest organization dedicated to advancing ovarian cancer research and helping women afflicted by this disease. I chose this charity in honor of one my heroes, Diem Brown, who passed away from metastatic ovarian cancer in November 2014, after battling this horrific disease three times. Diem was only 23 years old when she was first diagnosed with ovarian cancer in 2005 and had just been cast on an MTV reality show".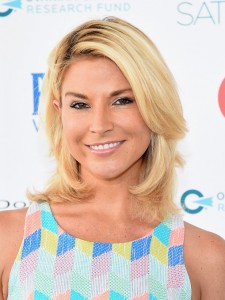 "She used the fame she garnered from her appearances on reality shows to educate other young women on the warning signs of ovarian cancer, and she became a champion for patients' rights. She bravely blogged about her cancer journeys, and was a fighter until the very end. Her hope and my hope as well, is that someday soon there will be a cure for this disease and better treatment options for all cancer patients".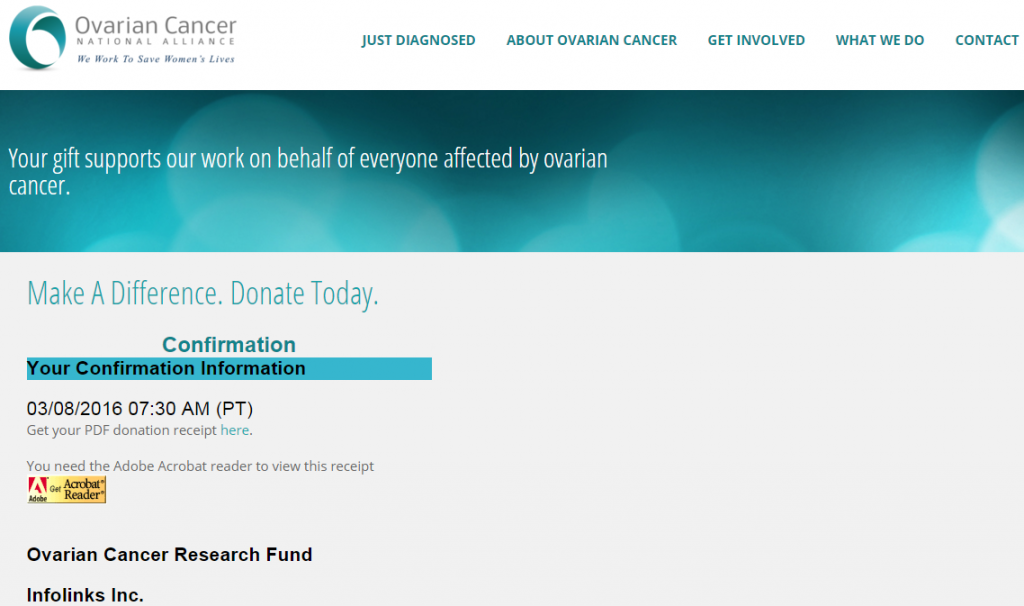 Stephanie: "I've chosen to support the Campaign for Female Education, who supports education of girls in Africa. I strongly believe in the right to access education, and it is through educating girls and young women that we can make a huge impact on that women and her community as a whole. With an education you can address child and maternal mortality, raise families out of poverty, accelerate economic development, and help communities deal with climate change". 
"Moreover", says Locsei, "the impact isn't just on that girl – her daughters and future generations benefit too. I am so fortunate to have experienced an excellent education and it is my hope that all other women have this opportunity too. I am really excited that I can nominate CAMFED to benefit from Infolink's international women's day initiative".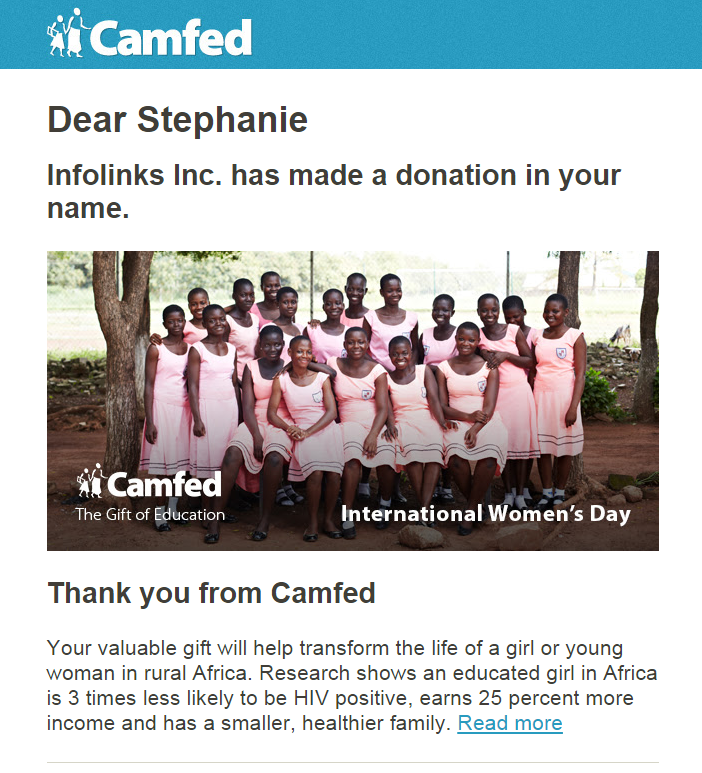 In conclusion, what tips do you have for fellow women bloggers?
Ashly: "Diem was an inspiration to me, and I hope that I can be an inspiration to other women who want to become bloggers as well. Running a successful blog is a 24-hour-a-day job, and it takes a considerable amount of dedication. I feel lucky to have found a great company like Infolinks to work with me so that I could make my blog my full-time job and keep doing what I love every day".
Stephanie: "We have had infolinks on our site for several years now as part of our monetization mix. It was super easy to set up and I love the flexibility of being able to control the number and location of the ads on the page. It's zero maintenance, and it's great to get a paycheck every month!"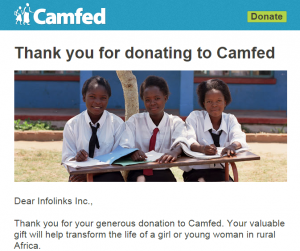 "My tips for other female bloggers would be to persist with your vision. Never stop learning, there is so much information out there on how to find your audience and provide them with the information they want. Figure out what your unique angle is in your niche and just go for it!"