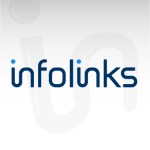 Visit our website and get the first taste of the brand new Infolinks. This transformation places the strength of our products and In3 platform (Infolinks, Intent, Intelligence) at the forefront, empowering our publishers to generate new revenue in unconventional web spaces.Please also welcome Dave Zinman, our new CEO, the former GM of Display at Yahoo! who is credited as co-inventor of the ad server.
Meet The New Infolinks!
Sleek, Simple and Succinct
The simplicity and accuracy of our platform spills over to every facet of Infolinks' new design. Our site and navigational features are laid out simply, to help you maneuver with ease, gleaning all important information about the new Infolinks effortlessly.
But if you take a closer look, our website and branding are not the only things to receive a facelift. Our entire suite of ad products has been redesigned to reflect the new Infolinks. After months and months of testing, our ad units have been restyled to deliver the best results, ensuring that your earnings are optimized. Visit our Solutions page to learn more.
The Power of IN
InWhat? Coupled with our redesign is the renaming of our entire suite of ad products and our platform. Our powerful platform is comprised of an intuitive algorithm, constantly learning and adapting to extract the intention of your words and deliver the most relevant ads. That's why it's called In3 – Infolinks Intent Intelligence.
Our products have been renamed and revamped. We'd also like to unveil our newest ad unit.
[imagebrowser id=3]
Introducing InTag and InFrame
InTag is the convergence of Tag Cloud and Related Tags, offering a simplified ad unit accomplishing the purpose of both previous versions. You can customize InTag to either appear as one or two lines of keywords.
It's important to note that if you currently use Tag Cloud, InTag will appear as a double line of keywords and if you currently use Related Tags, these units will appear as a single line of keywords.
InFrame's skyscraper banner ads recognize when your site is being viewed by a wide-screen monitor and presents attractive banner ads in the extra real estate beyond the margins of your site. Right now InFrame is in beta version, but stay tuned for its final release shortly.
Freedom to Choose
Now Infolinks is like a kind of "ad buffet" where you can select any combination of ads for your site. Implement InText and InTag, or opt for InFrame, InSeach and InText! Whatever your taste, the choice is yours.
Wondering what to select from our fabulous ad buffet? Well, have yourself a taste test on our new demo page! This interactive widget allows you to see how each ad unit appears and customize the border color of the ad boxes that will appear on your site. Once you have discovered your perfect ad combination, select "Get it Now" and voila!
Facebook Connect
Signing up with Infolinks is already lightning fast, but now we have made it even more convenient and simple to join Infolinks via your personal Facebook account. Save time and connect to Infolinks from Facebook to avoid filling out all of the usual details on our form. It's never been easier to start earning with Infolinks.
These are just a few of the amazing changes here at Infolinks. Follow our blog over the next few weeks to learn the nitty gritty about all of the wonderful things Infolinks has in store for you. Be sure to share with your social networks what you think about the new Infolinks.