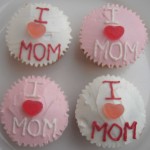 Mother's Day is just a few days away, and hopefully you've already ordered bouquets of flowers, chocolates and even jewelry so the special "mothers" in your life feel appreciated. Seth Godin inspired us this week, with his suggestion of sending a link for Mother's Day. Although this may not suffice, we have a proposal for you to share your digital, sentimental side. Read on to learn how you can win favor with your mother and a $100 gift certificate to Godiva Chocolate.
Publish a post this week for your blog or website, written by you, dedicated to your mother, wife, sister or any other important "mothers" in your life. For inspiration, share photos, poems, songs or any other sweet dedication for your loved ones. Share the link of your Mother's Day Dedication post on our Facebook Fan Page or Tweet us with the hasthag #InfolinksMothersDay to be eligible for $100 worth of delicious Godiva Chocolate. Don't forget to add a link to this blog post at the bottom of your Mother's Day dedication.
There is NO reason you shouldn't start drafting your Mother's Day Dedication pronto! It's win-win-win! You get to honor one of your loved ones with a special dedication post – that's sure to score brownie points. Also, Mother's Day related keywords are trending this week on the worldwide web, which means people are searching for Mother's Day related words and advertisers are bidding on them as well. Learn more on this week's Trend Center Post. In addition, if you happen to be selected, you get free, gourmet chocolate.
The winner will be selected on Mother's Day, Sunday, May 13th. Let your sentimental side out and start drafting your blog post for a chance to win. Happy Mother's Day Infolinkers!