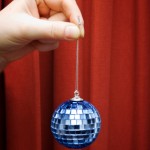 The New Year is just around the corner, but it's never too early to start thinking about a New Year and new beginnings.  While you are drafting your first version of New Year's resolutions, we have some very exciting news to share with you!
Infolinks is unveiling a brand-spanking-new website for the New Year!
This "Happy New Website" will have a sleek new design and more features to better serve you. We will be celebrating this exciting launch during the entire 2010 holiday season with crazy promotions, cool prizes and even unveiling some mysterious surprises!  There are lots of ways for you to join the festivities.
The first challenge for the "Happy New Website" promotion gives you the chance to win a brand new Xbox Kinect by sharing your own experience with Infolinks.  On our new site, there will be an area dedicated to your success stories.  This will include your own personal testimonial about Infolinks as well as a link back to your website.  Score!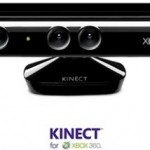 All you have to do is write a simple paragraph about your experience with us.  How did we best serve you?  How have your earnings grown?  Have your proceeds from Infolinks empowered you to write more of what you love?  Or, if you're not camera shy, you can record a short film sharing your experience with Infolinks and send it in.
Then, simply visit our Facebook Fan Page, and post your short testimonial as a comment. The testimonials that receive the most "likes" by other Fans of Infolinks will be included on the testimonial page of our new website.  The winner will also receive a brand new Xbox Kinect.  So be creative, honest and enthusiastic to get your 15 minutes of fame on Infolinks.com.
Click here to become a fan and post your own testimonial now!